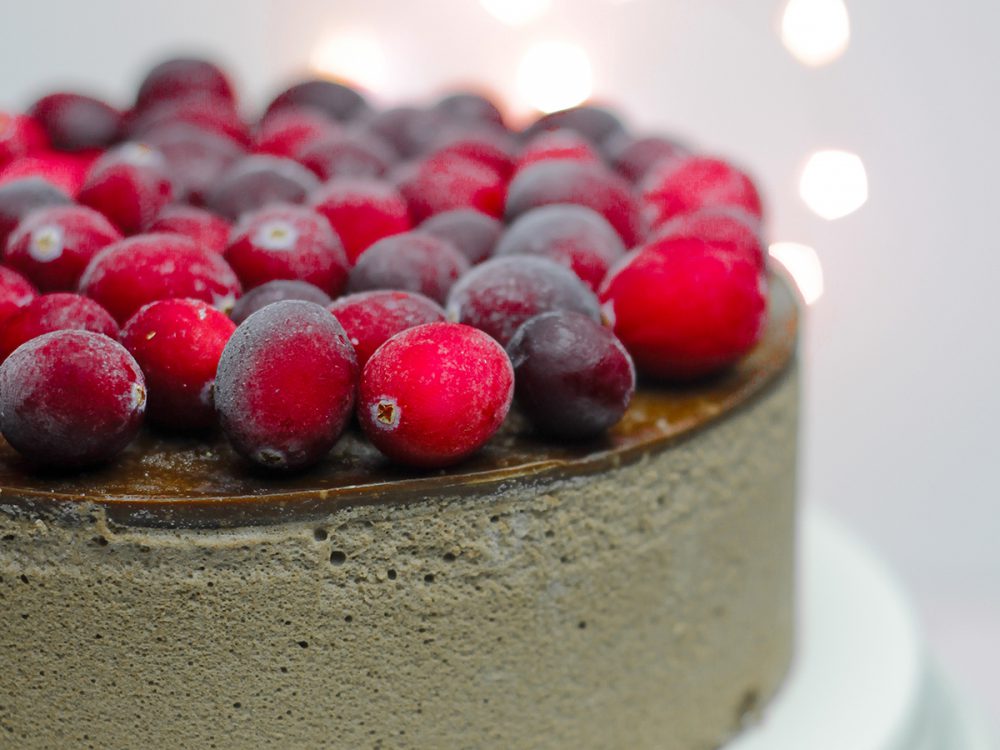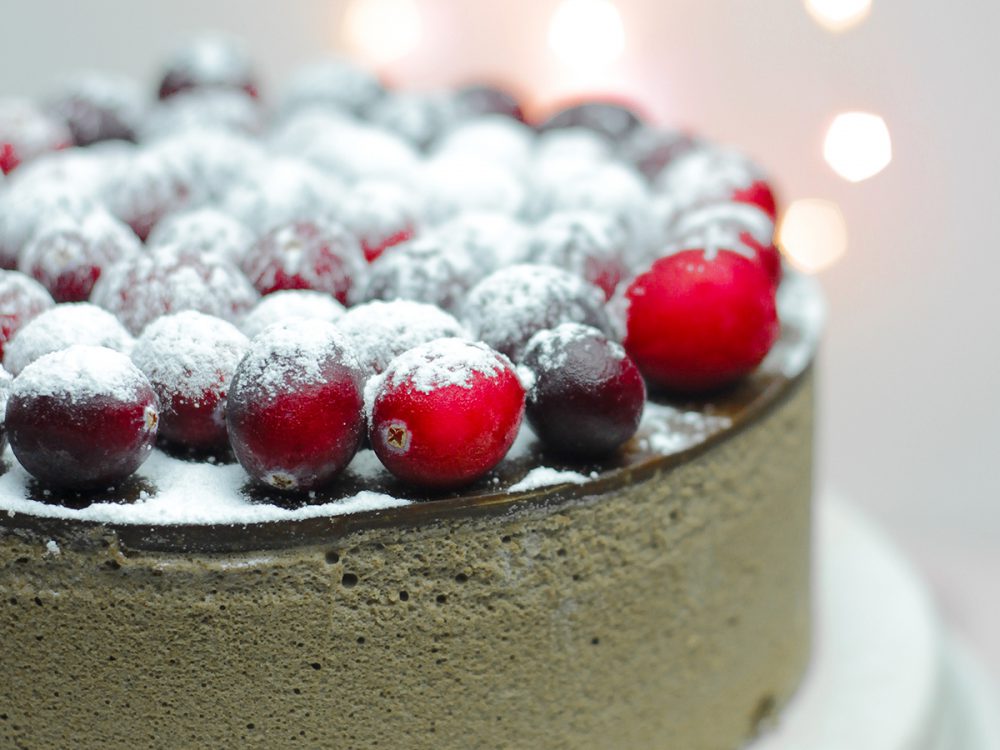 Chocolate bavarois fruit cake
Chocolate lovers pay attention! This is the perfect dessert!
5 hour and 10 min. waiting
What you need to make your chocolate bavarois fruit cake:
Ingredients
500 g FunCakes Mix for Gingerbread
100 g FunCakes Mix for Bavarois Chocolate
15 g FunCakes Gelatine Powder
1 egg
60 g butter
280 ml water
650 ml whipping cream
2 tbsp cocoa powder
Red fruit of your choice
Necessities
FunCakes Acetate Foil
Patisse Cake Ring Ø20cm
Preheat the oven on 180°C (convection oven 160°C).
Prepare 500 grams of FunCakes Mix for Gingerbread as indicated on the package and leave it in the fridge to firm up for at least 1 hour. Roll out the dough to approx. 3 mm thickness and cut out a circle of the same size of the bottom of your cake ring. Bake this in a preheated oven in 10-12 minutes. Use the rest of the dough for small biscuits as decorations for your cake. Let the bottom cool down on a cooling grid.
Put the bottom in the ring and place the acetate roll against the inside of the cake ring.
Mix 10 grams of gelatine powder with 120 ml of water and let it stand for 10 minutes.
Prepare 100 grams of FunCakes Mix for Bavarois and add the extra gelatine as reinforcement. Pour the bavarois mixture on top of the gingerbread bottom and place the cake in the freezer for 4 hours.
Preheat 100 ml of water, 150 ml of whipped cream and 2 tablespoons of cocoa powder in a pan and bring it to a boil. Finally add 5 grams of gelatine powder (mixed with a little water) to the mixture and pour the chocolate mirror on top of the frozen cake and let it stiffen.
Decorate the cake with red fruit and some icing sugar.
Just a little while before you can enjoy your cakes. Don't forget to share your creation:
#funcakesbyme