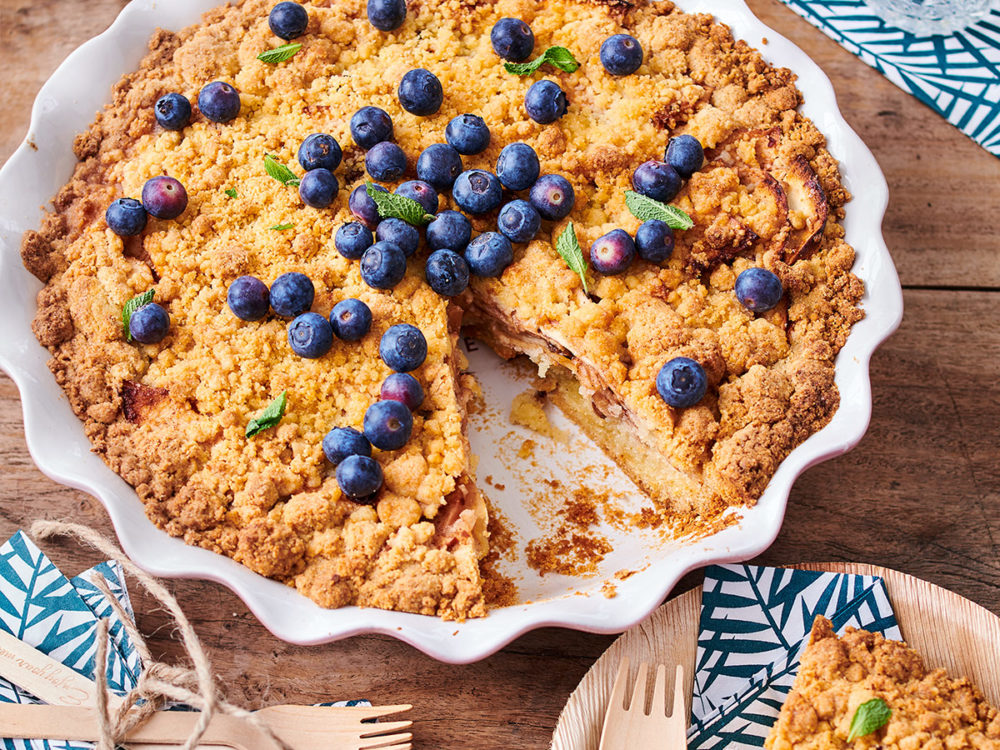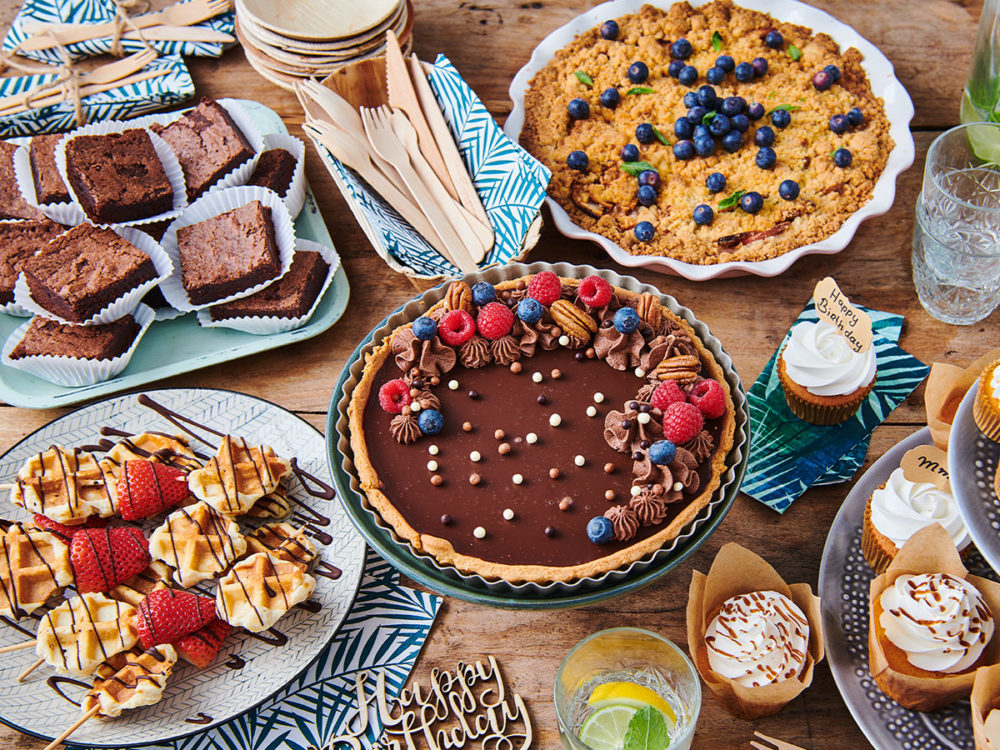 Apple almond crumble cake
This apple almond crumble cake is a delicious classic for during the weekends or a birthday party. It's easy, quick and very tasty!
1 hour and 30 min. preparing
What you need to make your apple almond crumble cake:
Ingredients
500 g FunCakes Mix for Sweet Cookie & Crust
155 g unsalted butter
2 eggs (approx. 100 g)
250 g FunCakes Almond Paste 1: 1
125 g mixed unsalted nuts (chopped)
5 apples
75 g raisins
Cinnamon
1 tbsp custard powder
2 tbsp white caster sugar
Necessities
FunCakes Bake Release Spray
Wilton Parchment
Kaiser Springform Classic 24.5 cm
Preheat the oven to 150°C (convection oven 130°C).
Wash 5 apples, cut in four and remove the core. Cut the quarters into thin slices. Mix the apple slices with 125 grams of chopped unsalted nuts, 75 grams of raisins, cinnamon, 2 tablespoons of caster sugar and 1 tablespoon of custard powder.
Prepare 500 grams of FunCakes Mix for Sweet Cookie & Crust as indicated on the package. Cover the bottom of the pan with a piece of parchment paper. Spray the edges with baking spray. Put 2/3 of the crumbs in the spring form, cover the bottom with the crumbs, lightly press and push the crumbs up against the edge. Mix 250 grams of almond paste with 1 egg. Cover the bottom with the soft almond paste. Cover the almond paste with the apple mixture and push slightly. Cover the top with the remaining crumbs.
Bake the apple pie in about 50 – 60 minutes until golden brown.
Just a little while before you can enjoy your cakes. Don't forget to share your creation:
#funcakesbyme