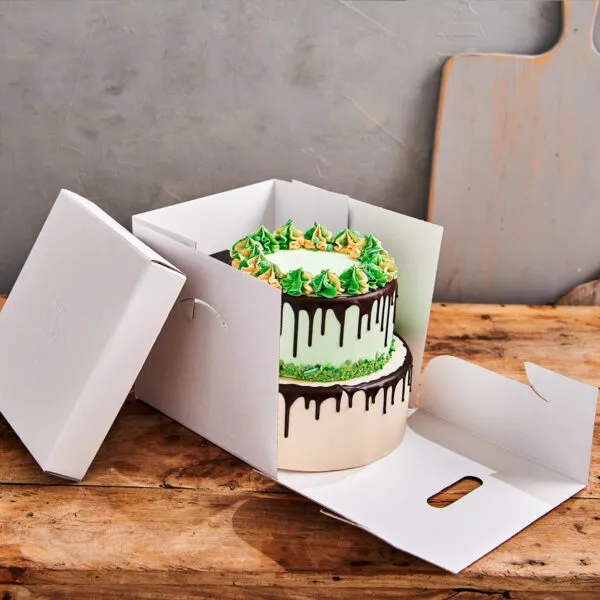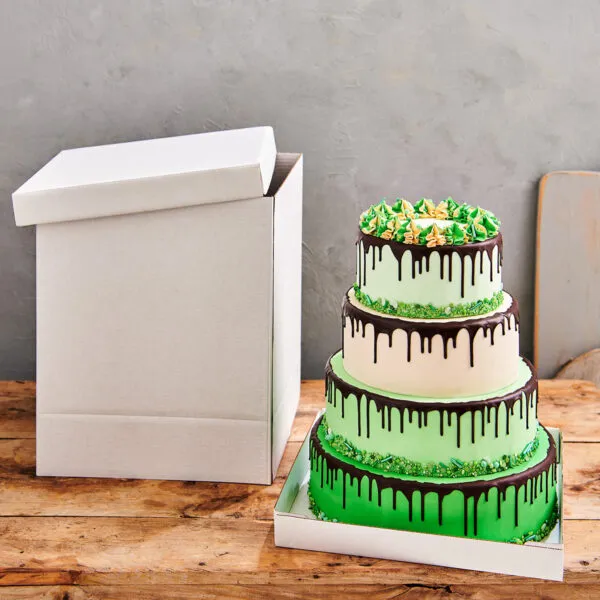 Cake Box White Extra High
You can easily and safely bring a beautiful homemade stacked cake with you in one of the extra high cake boxes from FunCakes. The boxes are made of sturdy cardboard and have a loose lid. These are the perfect boxes for wedding cakes or other cakes of two to six layers. When used normally, these boxes can be re-used several times.
Cake Box White Extra High
25.5x25.5x25cm - pk/1 (F80160)
32x32x32cm - pk/10 (F80210)
37x37x45cm - pk/1 (F80165)
52x52x70cm - pk/1 (F80170)
The sides of the 25,5×25,5×25 and the 32x32x32 cm boxes can be folded open and have handles. Please note, the 32x32x32 cm boxes are only available in packages of 10.The 37x37x45 and 52x52x70 cm boxes have a loose bottom so that large cakes can easily be placed in and out of the box.