The new FunCakes Covering Paste
FunCakes is adding a new type of sugar paste to the range: the covering paste! A fondant that's super flexible and pliable. We recommend this paste for all of your cake covering tasks as it can be rolled out even under 2 mm, ensuring perfect, sharp edges! Choose one of the four colours, or give the white covering paste any desired colour with the FunCakes colourings.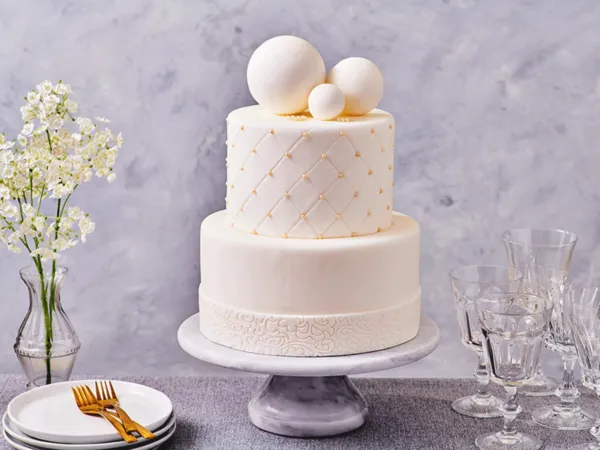 Available in 500 g packages in the colours white, red, black, baby blue and baby pink.
A firmer but extremely flexible fondant
Roll out under 2 mm for perfect edges
Perfect for taller and bigger cakes
Work quicker and more cost-effective
Easily remove imperfections
Fine, silky surface
Also works in warmer climates
Sugar paste is one of the most so-called subjective products there is in cake decorating. Some like it a bit softer, whereas other's like it firm. It's a product that reacts on temperature of the room, of somebody's hands. And working with it isn't an easy task and takes some time to get skilled in.
It is our goal to make high quality products that are easy to use for any baking fan, whether you're a beginner or a (semi-)professional. Our existing sugar paste is therefore a soft, easy-to-knead, forgiving sugar paste. But we know some people prefer a firmer fondant. And cause we're here for all those bakers we decided to develop a second option.
The new FunCakes covering paste is extremely flexible and easy to roll out under 2mm. This helps you creating perfect, straight edges, even when making taller and bigger cakes.
Beginners will love how easy to use this covering paste is. After kneading, the sugar paste is very elastic and flexible which will help also the less experienced home baker. Professionals will work even quicker and more cost effective thanks to the great workability.