The Sugar Paste Colour of the Year 2024: Chic Aubergine! Chic Aubergine is a warm, luxurious and quirky colour. The deep tones of Chic Aubergine make us feel comfortable, loved and cozy. Cakes and other treats decorated with this colour will get a unique and classy look.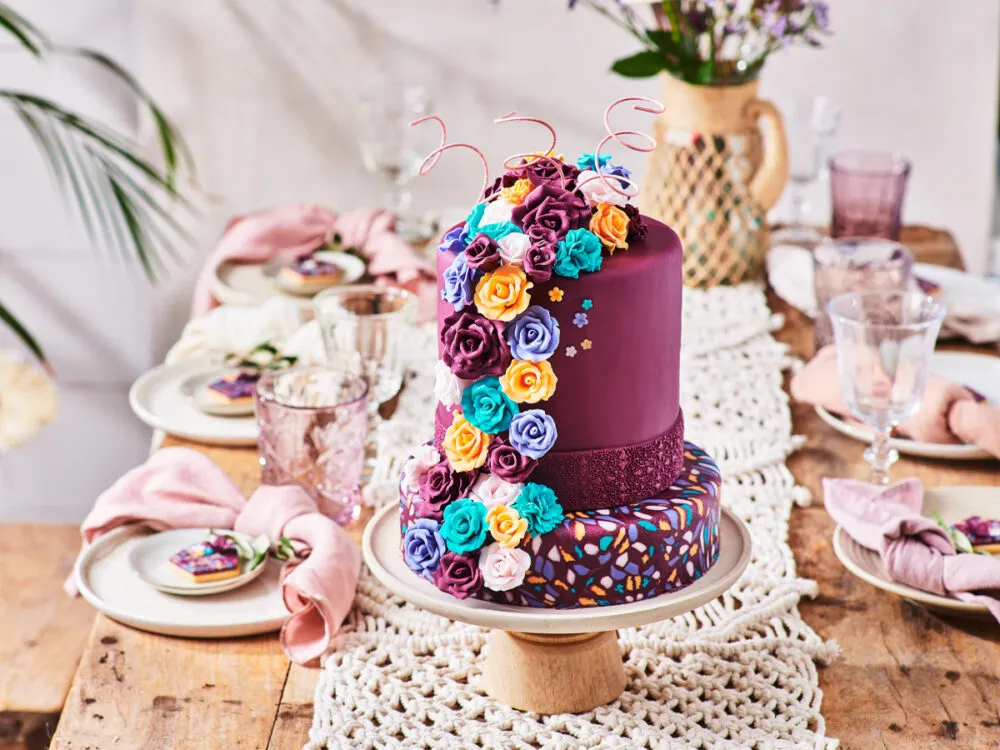 Cakes are often baked for a moment of peace and creativity.
A wedding.
An engagement.
A good divorce.
A day off
A birthday.
The birthday of your pet.
Your secret Valentine.
Just Because: Sometimes, you don't need a special occasion to enjoy a delicious cake, you just need a moment of peace and free your creativity! 
The perfect colour when you want your wedding cake to be something other than the usual, your Christmas cake to be classy and luxurious or your Halloween treats to be a new kind of purple for a change. Chic Aubergine is feminine yet bold and will bring a new wave of inspiration into the cake decorating world of 2024.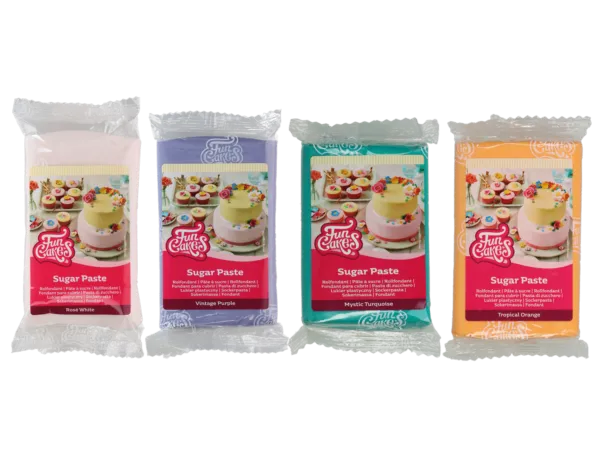 But there's more!
We have 4 supporting colours
Supported by the spot colours Rosé White, Vintage Purple, Mystic Turquoise and Tropical Orange this new Colour of the Year '24 forms the Boho Chic colour palette. Together with the earthy tones of Tropical Orange and Mystic Turquoise, Chic Aubergine offers a reassuring link to nature, while combined with the warm, soft palettes of Rosé White and Vintage Purple, the colour creates inviting spaces to follow your heart.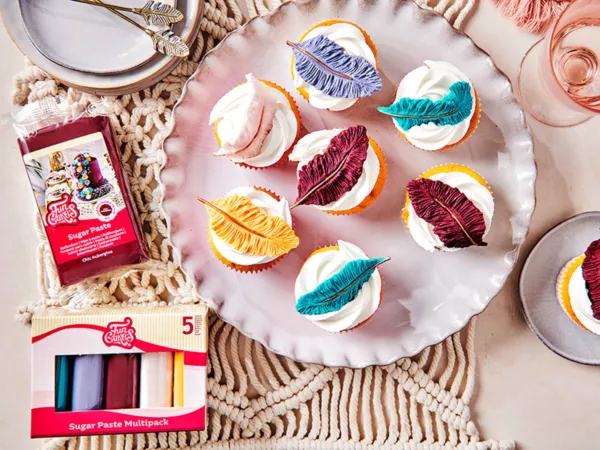 Thanks to our colour experts!
How do we predict the new colour?
When determining the colour of the year, our colour experts look at trends and developments in the world. What changes in our daily lives? They also look at trends from other industries. For example, we know that the fashion and interior design industries are always slightly ahead of the cake decoration industry. Our colour experts analyzed all these findings and used them to predict new colour trends in cake decoration for 2024.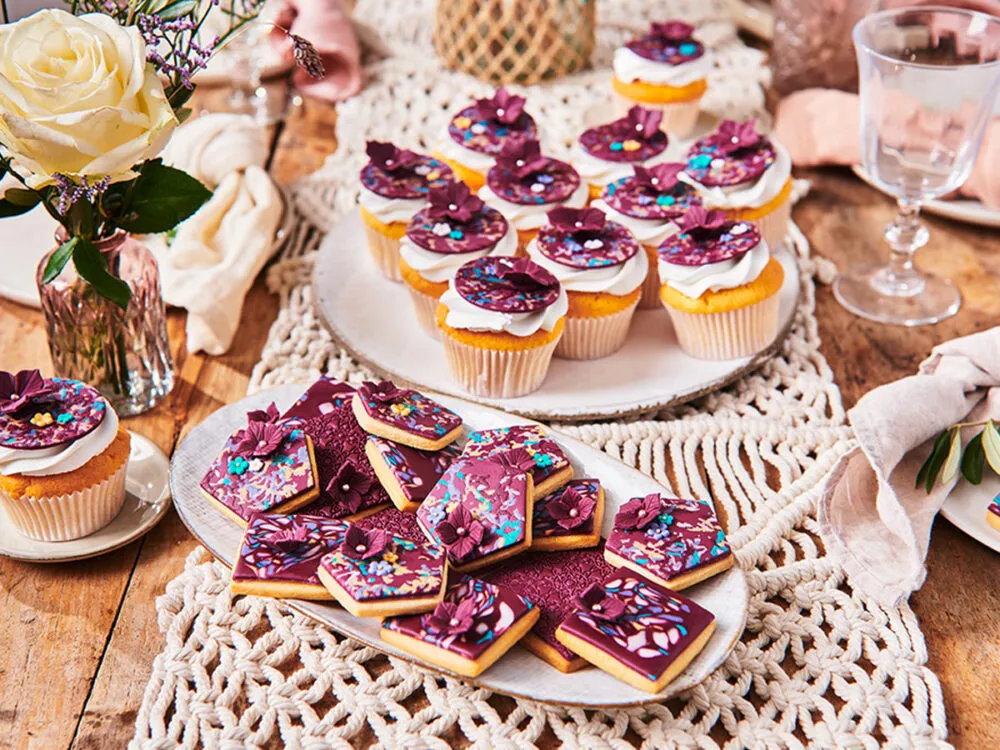 Show us how you give your cake, cupcakes or cookie the boho chic vibes!
Will you make a wedding cake, Valentine cookies, Halloween cupcakes or are you baking for a moment of peace? Just follow your heart and the perfect creation will come out of it!
Share your moment of piece with #chicaubergine #sugarpastecolouroftheyear
Shop FunCakes
Did you get inspired and can't wait to start working with the new sugar paste? You can easily shop the products at a store nearby or online at one of the many web shops. Find a point of sale via the button below!