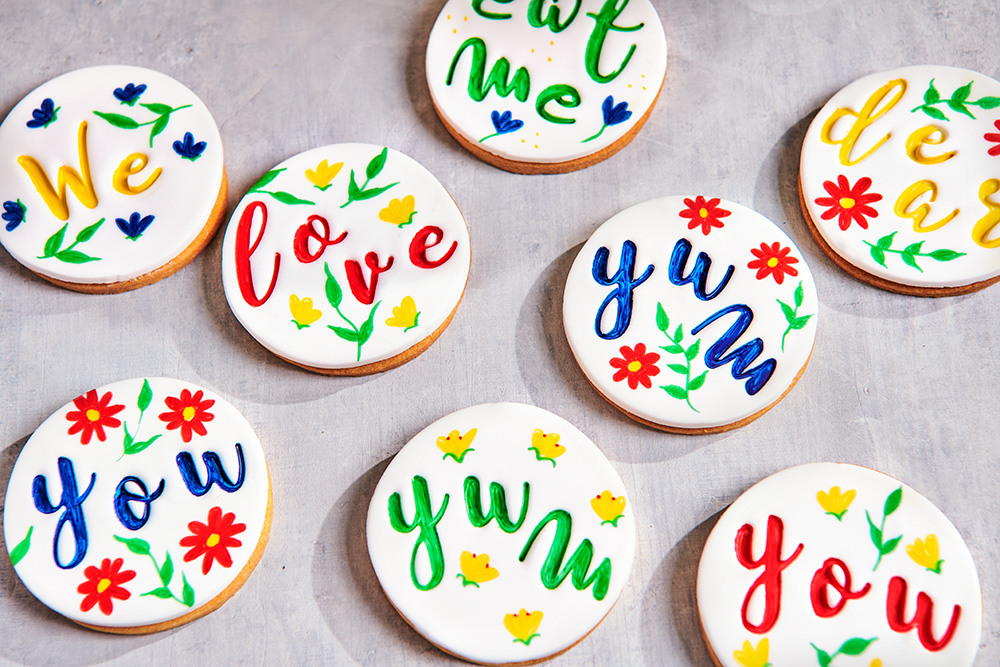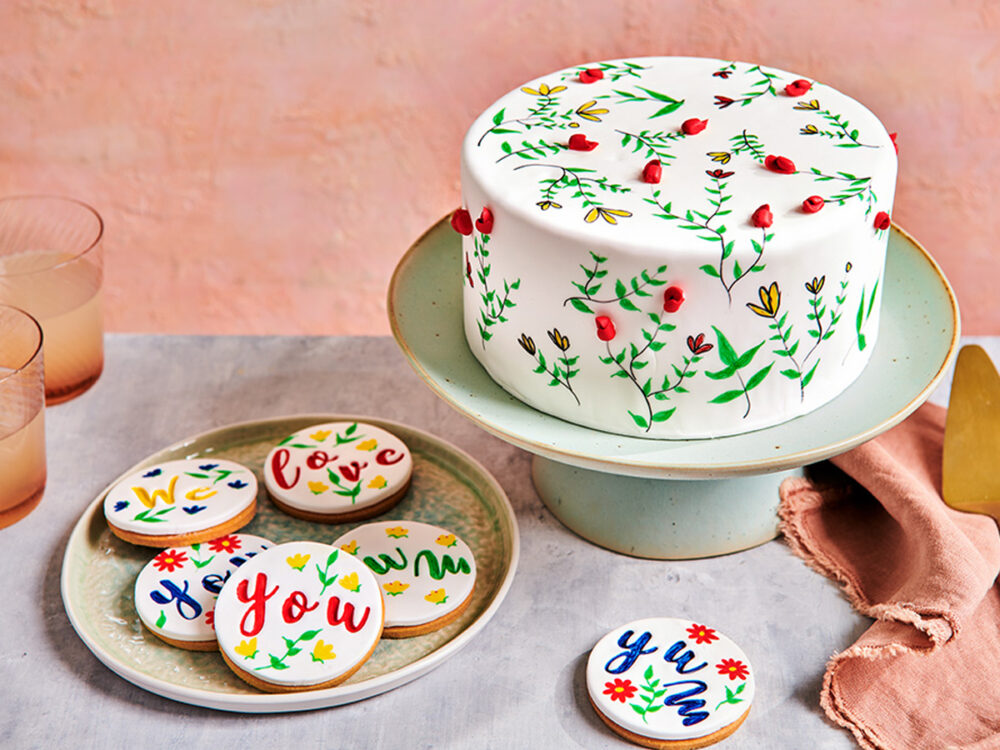 Sugar paste cookies
Cookies with a text on them are totally a trend at the moment! Do you want to express your love, do you want to celebrate a baby or is it someone's birthday? You can use these super cute cookies for all these occasions! And you can also give it your own twist with the FunCakes Food pens.
1 hour and 30 min. preparing
What you need to make your sugar paste cookies:
Ingredients
500 g FunCakes Mix for Cookies
600 g FunCakes Flavoured Sugar Paste Marshmallow
FunCakes Food Pens Primary Color Set/5
FunCakes Piping gel
150 g unsalted butter
1 egg (approx. 50g)
Necessities
Wilton Parchment paper
Wilton Rolling Pin 50cm
PME Text Stamps 'Fun Fonts' Collection 1
Patisse Cookie Cutter Round 6cm
Prepare 500 g FunCakes Mix for Cookies according to the instructions on the package, wrap in plastic wrap and let it set for an hour in the fridge.
Preheat the oven to 180°C (convection oven 160°C).
Knead the dough from the refrigerator until smooth and roll it out on a floured work surface to a thickness of about 2 to 3 mm. Cut circles out of the dough, place them on a baking tray lined with parchment paper and bake the cookies in a preheated oven for about 12-17 minutes.
Knead the fondant smoothly and cut out as many circles as you have cookies and press texts in it with the fun fonts. Stick the circles of fondant on the cookies with some piping gel and color it in with the edible markers.
Just a little while before you can enjoy your cookies. Don't forget to share your creation:
#funcakesbyme