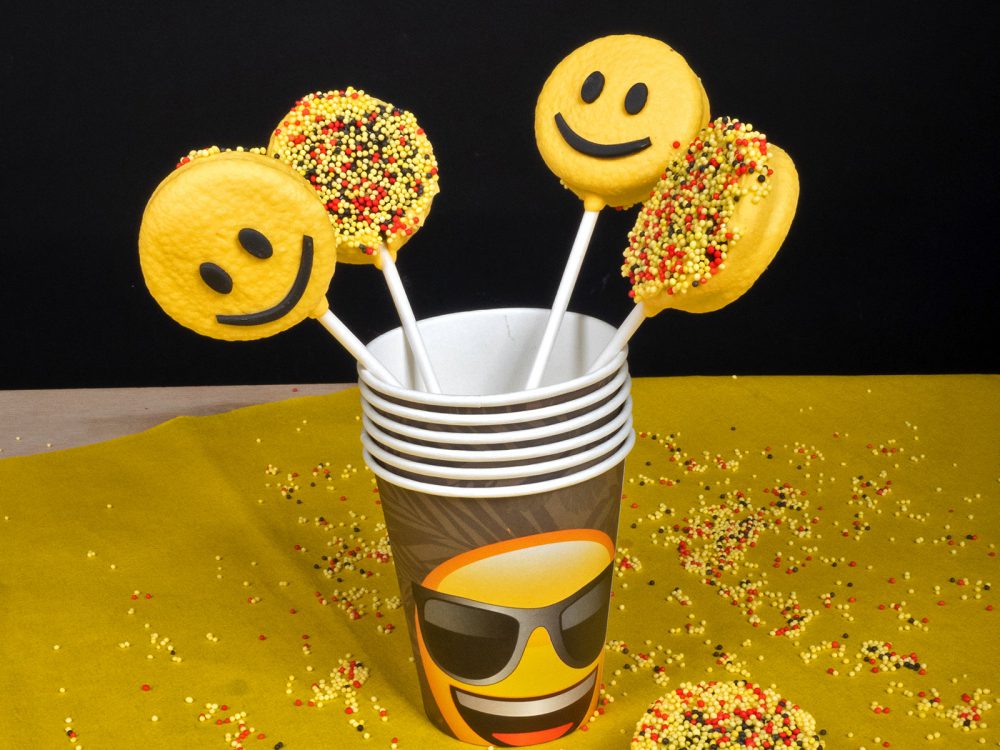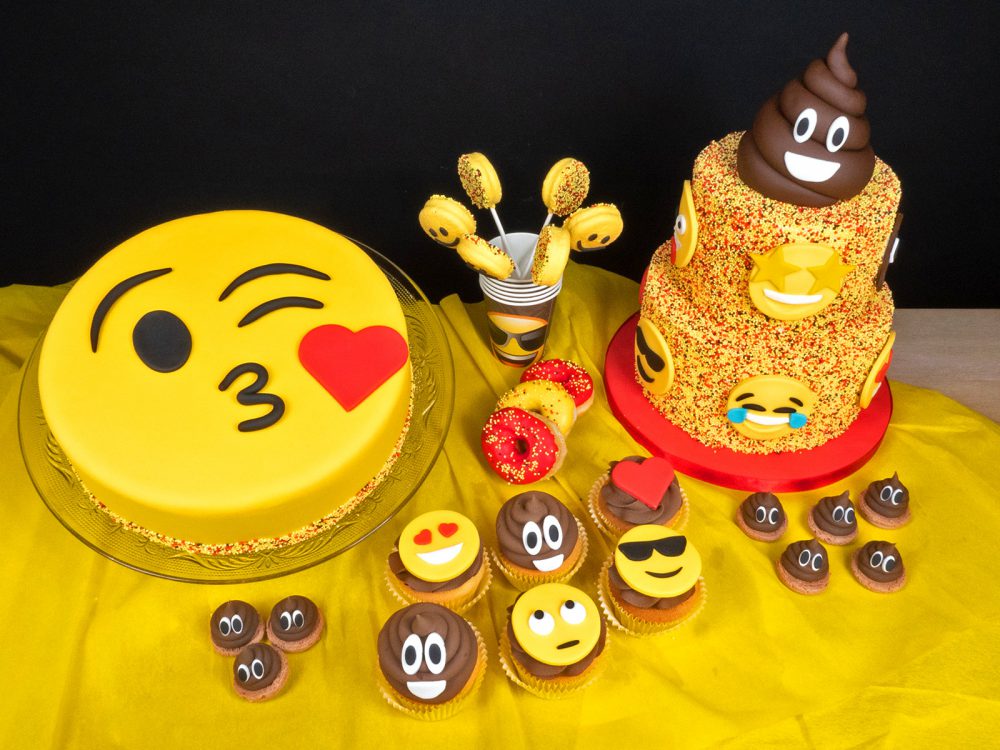 Smiley Oreo cookie pops
Oreos, who doesn't know them? The store shelves are stacked with it and with this recipe you can make these delicious cookies even better!
What you need to make your smiley oreo cookie pops:
Ingredients
FunCakes Edible FunColours Gel - Yellow
FunCakes Cacaobutter Drops
Klein stukje FunCakes Fondant -Raven Black-
FunCakes Edible Glue
FunCakes Nonpareils -Red-Yellow-Black-
FunCakes Deco Melts -Yellow-
Oreo double crème
Wilton Clear Piping Gel
Necessities
FunCakes Icing Sugar
Wilton -Perfect Height- Rolling Pin 22,5cm
Wilton Chroom Plated Cooling Grid
Wilton Parchment Paper Roll
Wilton Lollipop Sticks 20cm
PME Miniature Oval Plunger Cutter set/4
PME Modelling tools Sugarcraft Knife
Melt the Deco Melts at max. 500W in a bowl. Stir well every 15-20 seconds. Stop heating when the melts are almost completely melted (small bits of melts still visible). Keep stirring until the melts are smooth. Add a bit of extra yellow colouring to create the correct smiley colour. When the melts are too thick, add a few drops of vegetable oil.
Carefully stick the lollipop sticks in the Oreo cookies. Place the cookies on the cooling grid and pour the melted candy buttons over them using a spoon. Shake and tap slightly so that the Oreo cookies are well covered. Put them on a baking tray covered with parchment paper and place them in the fridge for at least 15 minutes to harden.
Knead the black fondant well and roll this out on a with icing sugar covered work surface. Cut out eyes of the Oreo smileys with the plunger cutter and use the sugarcraft knife to cut out the mouths of the Oreo smileys. Paste them on the hardened cookies with a bit of glue.
Lubricate the back of the cookies with some piping gel and cover the back of the cookies with the nonpareils.
Just a little while before you can enjoy your pops. Don't forget to share your creation:
#funcakesbyme