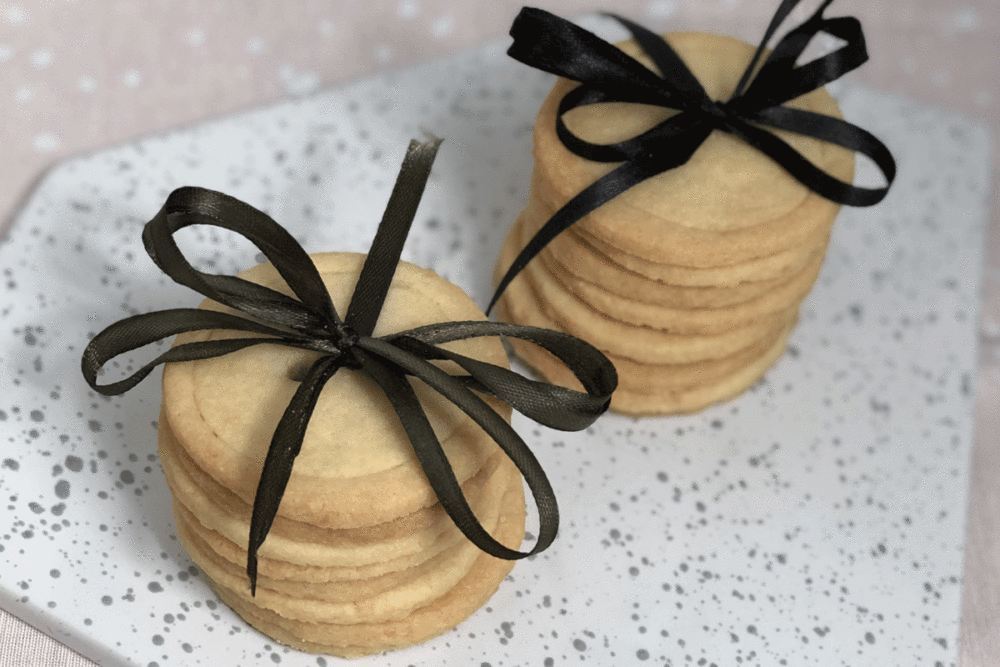 Shortbread
Are you looking for the perfect shortbread cookie recipe? Then you've come to the right place. With a few ingredients you can make the shortbread cookies! A pleasure for young and old.
What you need to make your shortbread:
Ingredients
200 g FunCakes Pastry Flour Deluxe + some extra to roll out on
100 g white caster sugar
150 g cold butterblocks
Pinch of salt
egg yolk
Necessities
Wilton – Wide Glide – Rolling pin 50 cm
Wilton parchment paper
Patisse Cookie Cutter Ring set/14
Brush
Cling film
Place all ingredients in a mixing bowl with a flat butterfly hook. Knead this into a crumbly dough and then continue by hand until it has become a ball of dough. Don't try to knead longer than necessary, keep the dough as cool as possible. Wrap it in plastic wrap and let it rest for an hour in the refrigerator.
Preheat the oven to 170 ° C (convection oven 150 ° C).
Cover a baking tray with parchment paper. Sprinkle your work surface with some flour and roll out your shortbread dough. Cut out circles and place them on the baking tray. With a smaller size cutter you give an extra edge to your cookies and with the back of a brush you make 2 holes in your cookies.
Bake the cookies for 15-20 minutes golden yellow, the time depends on the thickness of your cookies.
As soon as the cookies are out of the oven, go with the brush in the previously made holes. Let them cool off the baking tray. Thread a ribbon through it if necessary.
Just a little while before you can enjoy your cookies. Don't forget to share your creation:
#funcakesbyme