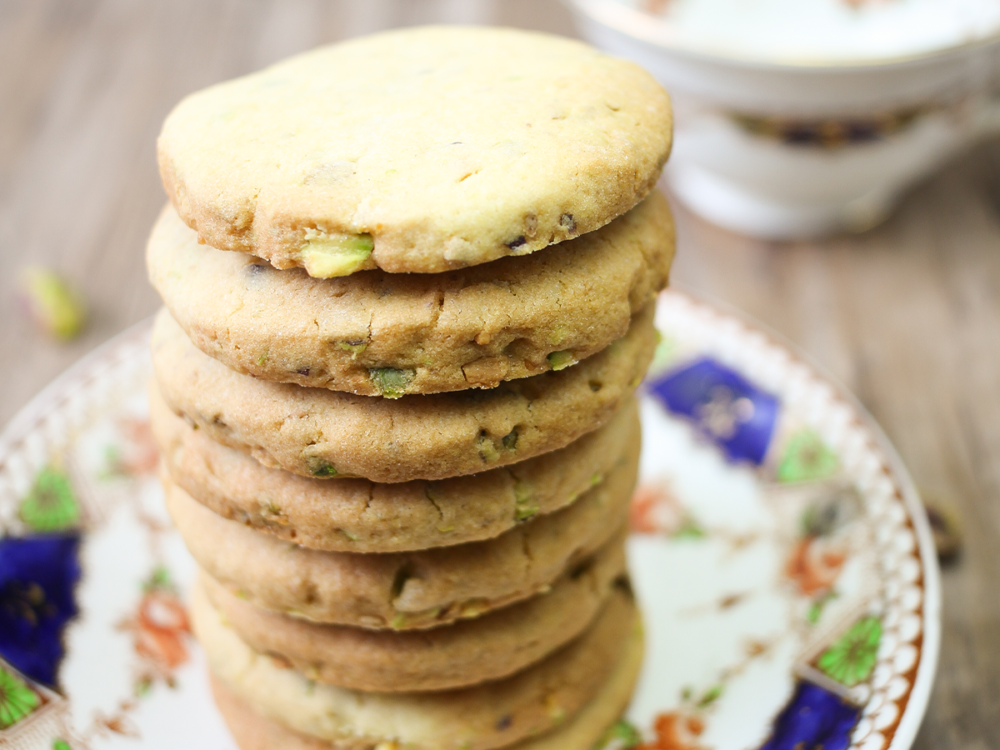 Pistachio cookies
These delicious crunchy pistachio cookies are not to be missed! Deliciously filled with pistachio nuts. Enjoy your meal!
What you need to make your pistachio cookies:
Ingredients
400 g FunCakes Mix for Cookies
100 g FunCakes Almond flour
150 g unsalted butter
100 g pistachio nuts
1 egg (approx. 50 g)
Preheat the oven to 180°C (convection oven 160°C).
Knead 400 g FunCakes Mix for Cookies as indicated on the package and add the almond flour. Grind the pistachios and add them to the dough. Let the dough set in the refrigerator for at least 1 hour.
Roll out the dough on a floured work surface to about 0.5 cm thick. Cut the cookies out and bake them in the middle of the oven for about 12 minutes until golden. Let the cookies cool and decorate as desired.
Just a little while before you can enjoy your cookies. Don't forget to share your creation:
#funcakesbyme