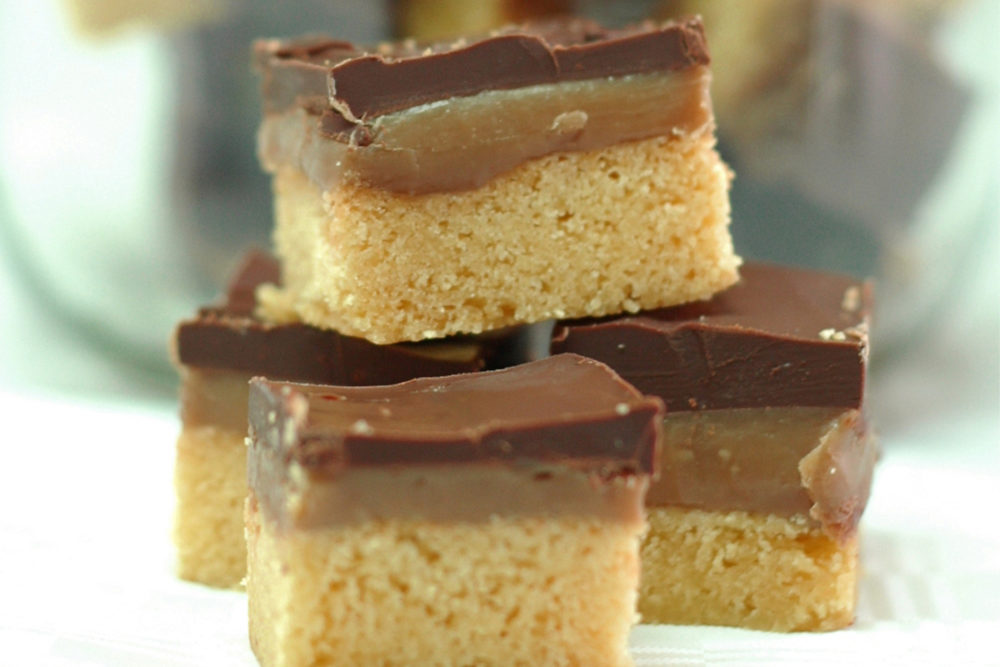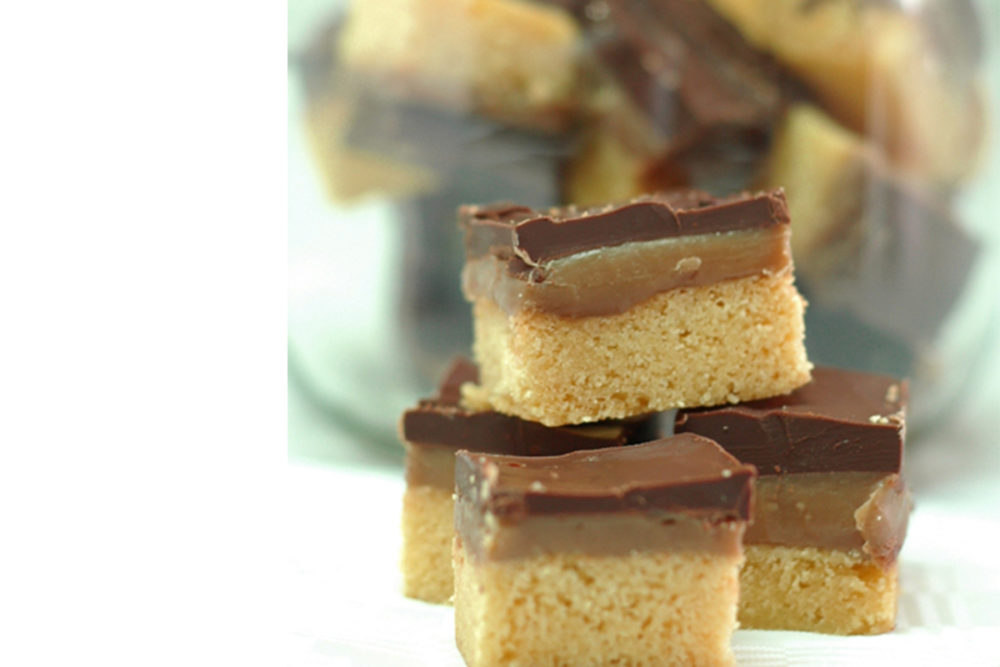 Millionaire Shortbread
Cake, chocolate and caramel. These flavors are very tasty on their own, but everything together is even better. Do you like biscuits, chocolate and caramel? Then the millionaire shorbread is for you!
What you need to make your millionaire shortbread:
Ingredients
250 g FunCakes Mix for Cookies
250 g FunCakes Chocolate Melts milk or dark
75 g butter on room temperature
50 g butter
1 can sweetened condensed milk (457 g)
4 tbsp brown casterd sugar
½ egg (approx. 25 g)
Necessities
Wilton Recipe Right Square Pan 20 x 20cm
Parchment paper
Preheat the oven to 180° C (convection oven 160 ° C).
Prepare 250 g FunCakes Mix for Cookies as indicated on the package. Let the dough stiffen in the fridge for at least 1 hour. Cover a square baking pan with baking paper and cover it with the dough. Make sure that the dough has the same thickness (approx. 1 cm). Bake the cookie bottom in 20-25 minutes until it is golden yellow. Let the bottom cool down in the baking pan.
Mix the condensed milk with the butter and the brown caster sugar and bring it to boil. Keep the temperature as low as possible and constantly keep stirring with the spoon. Never leave the pan alone without stirring, it burns very quickly. The caramel is ready, once you go with the spoon on the bottom of the pan and the bottom remains visible for approx. 3 seconds. Cover the cookie bottom with the caramel.
Melt 250 g chocolate a bain marie (make sure that the chocolate doesn't come in contact with the water). Pour the melted chocolate over the caramel layer in the baking pan and place the pan in the fridge.
Tip! Salted caramel is delicious. Sprinkle some sea salt over the caramel layer before you cover it with chocolate.
Remove the shortbread from the pan once the chocolate is cooled down and hard again. Cut the millionaire shortbread in squares of 4 x 4 cm. Serve at room temperature.
Just a little while before you can enjoy your cookies. Don't forget to share your creation:
#funcakesbyme