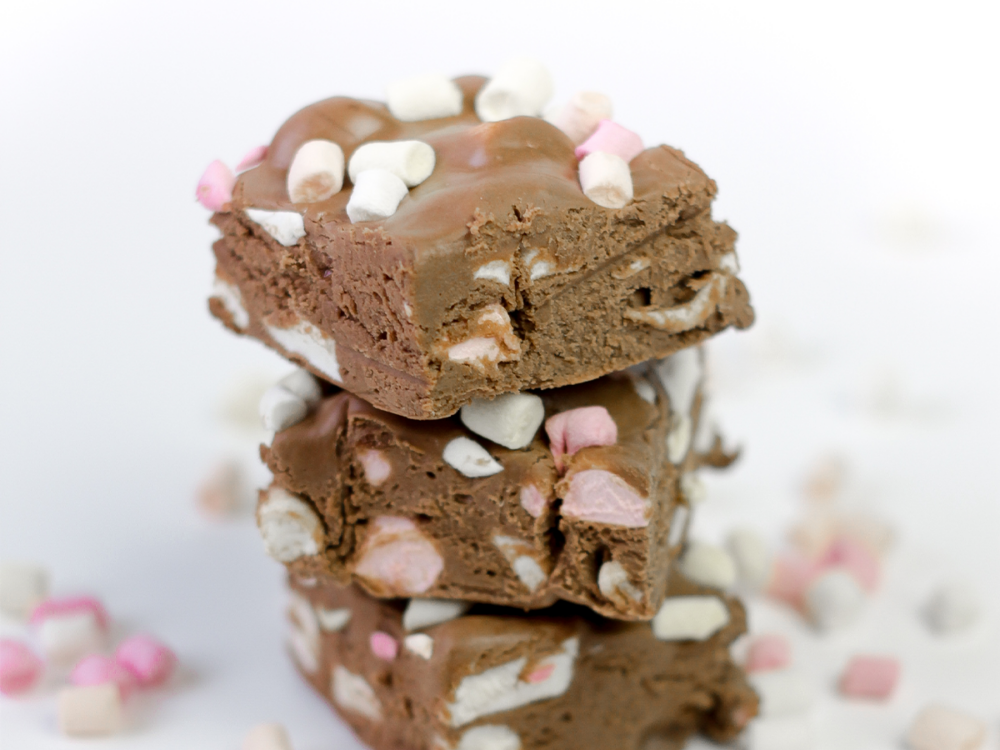 Marshmallow chocolate fudge
Chocolate fudge with marshmallows, that's to good, right? You can make it in no time and it's also a super tasty treat!
What you need to make your marshmallow chocolate fudge:
Ingredients
550 g FunCakes Chocolate Melts Milk
FunCakes Mini Marshmallows
FunCakes Micro Marshmallows
397 ml condensed milk
1 jar of Marshmallow Fluff (approx. 210 g)
Necessities
Wilton Parchment Paper
PME Deep Square Pan 25x25 cm
Line the baking pan with parchment paper. Fill a pan with the chocolate melts, condensed milk and the marshmallow fluff and place over medium heat. Stir until the chocolate has melted.
Stir the mini marshmallow into the mix and then pour it into the baking tin. Sprinkle the micro marshmallows over the fudge as decoration.
Then let the fudge harden in the fridge for about 2 hours.
Just a little while before you can enjoy your treats. Don't forget to share your creation:
#funcakesbyme