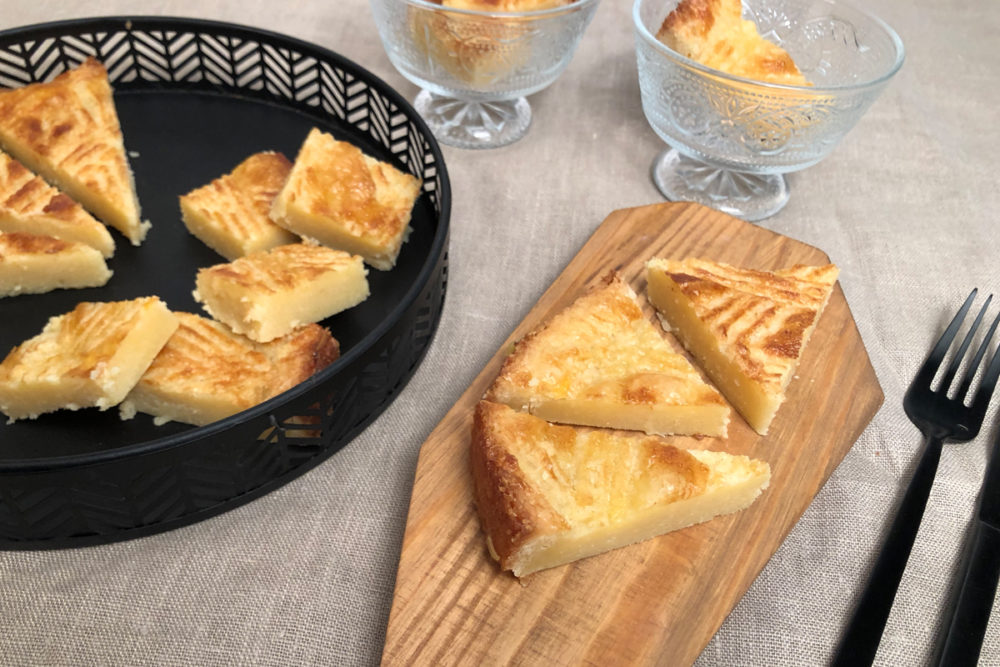 Dutch butter cake
The really old butter cake like grandma made him. A wonderfully sweet butter flavor on the inside and a deliciously light crispy edge.
What you need to make your dutch butter cake:
Ingredients
300 g FunCakes Pastry Flour Deluxe
290 g unsalted butter in cubes
100 g fine granulated sugar
100 g caster sugar
1 egg (beaten)
Optional: pinch of salt
Necessities
Wilton Recipe Right® Springform Pan 25cm
Wilton Parchment paper
Patisse Silicone Spatula 27cm
Mix the pastry flour, cold butter cubes, fine granulated sugar, white caster sugar and possibly a pinch of salt in a mixing bowl with a flat hook until a crumbly dough. Remove the dough from the bowl and knead it into a firm ball by hand. Wrap this in plastic foil and let it set for half an hour in the refrigerator.
Preheat the oven to 200 ° C (convection oven 180 ° C).
Place a sheet of parchment paper on the bottom of the springform tin and draw the edge around it. Spread the dough ball with the mouse of your hand over the bottom of the spring form. If necessary, draw stripes over the top with a fork and brush with a little of the beaten egg.
Bake the butter cake light brown in 18-22 minutes. When you take the butter cake out of the oven, it is still very soft. Leave the edge of the springform pan around the cake and put the cake in the refrigerator until it has stiffened all the way through. The cake is best after a night in the fridge.
Just a little while before you can enjoy your cookies. Don't forget to share your creation:
#funcakesbyme