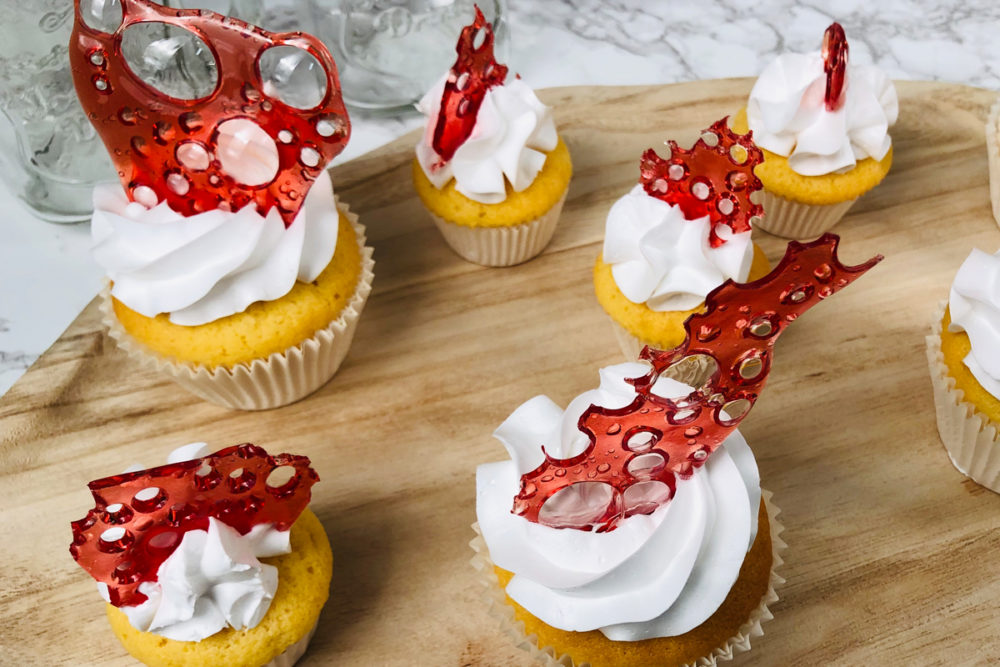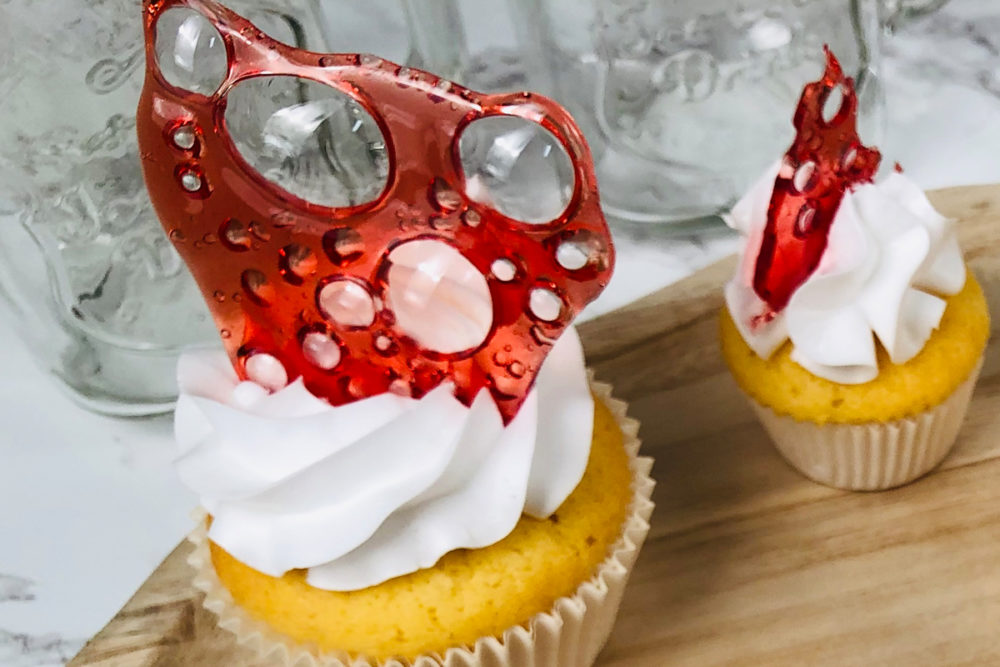 Cupcakes with sugar foam
Let you sugar bubble! Do you want a piece of art on your cupcake with enchanted cream ®? With sugar foam you can make your cupcake complete.
1 hour and 10 min. cooking
What you need to make your cupcakes with sugar foam:
Ingredients
500 g FunCakes Mix for Cupcakes
150 g FunCakes Mix for Enchanted Cream®
FunCakes Glucose syrup
FunColours Gel Poppy Red
5 eggs (approx. 250 g)
250 g unsalted butter
100 ml water
100 ml milk
Necessities
FunCakes Baking Cups White
FunCakes decorating bags
Wilton tip #1M Open Star
Wilton Recipe Right® Muffin Pan
Wilton parchment paper
Wilton Comfort Grip Spatula Tapered 22,5 cm
Glass bowl
Preheat the oven to 180 ° C (convection oven 160 ° C).
Prepare 500 g FunCakes Mix for Cupcakes as indicated on the package. Divide the baking cups over the muffin pan and spoon the batter into the baking cups. Bake the cupcakes in 20-25 minutes until golden brown. Let them cool down completely out of the muffin pan.
Place a few tablespoons of glucose in a bowl and heat it at 600W in the microwave for about 15-20 seconds until it is a bit more liquid. Colour it red with the FunCakes gel.
Line a baking tray with parchment paper, scoop small bits of glucose onto the baking tray and spread out with a palette knife. The thinner, the more bubbles you get. Provide enough space. Place this in the preheated oven and let it bubble for 45 minutes. Take it out of the oven and let it harden on the counter. This takes about 20 minutes.
Prepare 150 g of FunCakes Mix for Enchanted cream® as indicated on the package.Put the cream in a decorating bag with tip #1M and pipe beautiful rosettes on the cupcake. Put a piece of foam in it. If necessary, carefully break off a piece if it is too big, but make sure that you do not break the bubbles.
Just a little while before you can enjoy your . Don't forget to share your creation:
#funcakesbyme