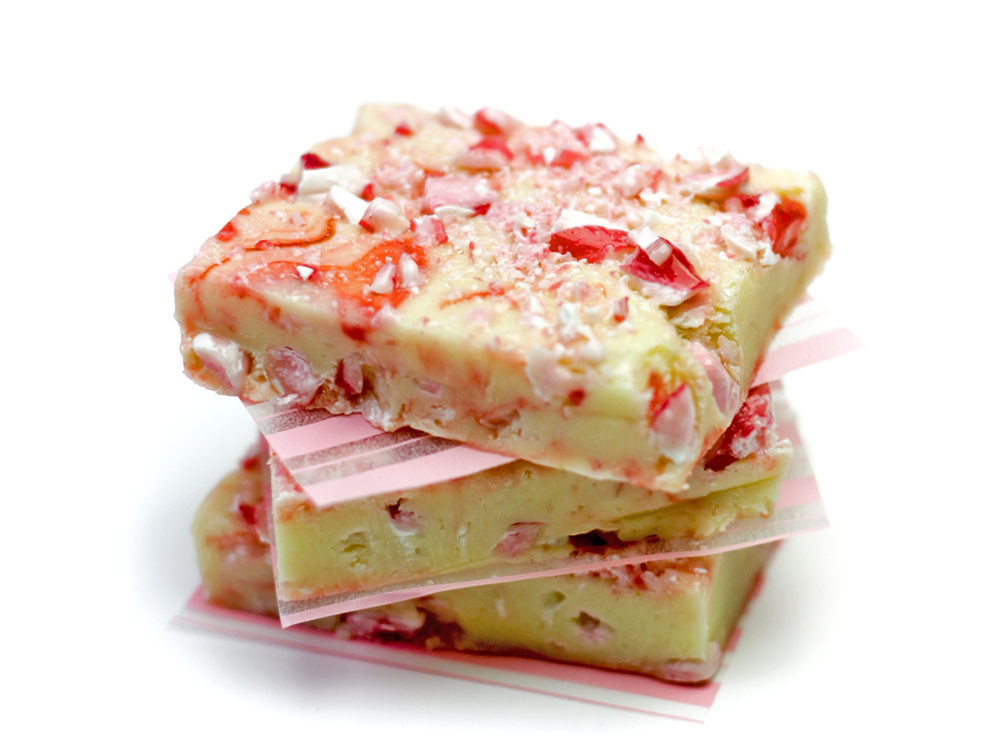 Christmas fudge
This Christmas fudge is on of our favorite fudges. The flavours mix so well together and we can't get enough. Who are you going to suprise with a bite of your new favorite fudge.
What you need to make your christmas fudge:
Ingredients
285 g FunCakes Chocolate Melts White
FunCakes FunColours Paste Christmas Red
½ tsp FunCakes Flavour Paste Peppermint
397 g condensed milk
12 candy canes (finely crushed)
Necessities
Wilton Recipe Right Loaf Pan 8,5x4,5
Wilton Parchment Paper
Fill a saucepan with 397 grams of condensed milk. Heat the milk and add 285 grams of chocolate melts. Stir until the melts are completely dissolved. Add half a teaspoon peppermint paste and 12 crushed candy canes. At last, add the red food colouring. Don't stir this all the way through, so you get a marble effect.
Lubricate the baking pan and place a layer of baking paper in the pan. Pour the melted fudge in the baking pan.
Sprinkle a some crushed candy canes on top of the fudge.
Let the fudge harden in the fridge for 2 hours.
Just a little while before you can enjoy your treats. Don't forget to share your creation:
#funcakesbyme