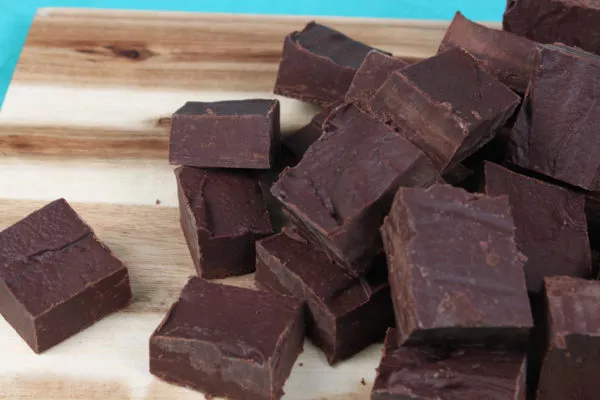 Chocolate Fudge
Easy to prepare and delicious. That is this chocolate fudge. Perfect for a high tea or part of sweet table.
What you need to make your chocolate fudge:
Ingredients
550 g FunCakes Chocolate Melts Dark
1 can condensed milk
Necessities
Parchment paper
Dish with raised edge
Saucepan
Plastic spatula
Heat the condensed milk in a sauce pan until it boils. Immediately remove the pan from the heat. Stir the chocolate melts true the milk and keep stirring until everything is dissolved.
Place a slide of parchment paper in the dish and fill this with the mixture. Smoothen the top with the spatuala. Place the dish with the fudge for at least 2 hours in the fridge to stiffen.
Remove the dish after at least 2 hours from the fridge and remove the parchment paper. Cut the fudge into slices.
Just a little while before you can enjoy your treats. Don't forget to share your creation:
#funcakesbyme