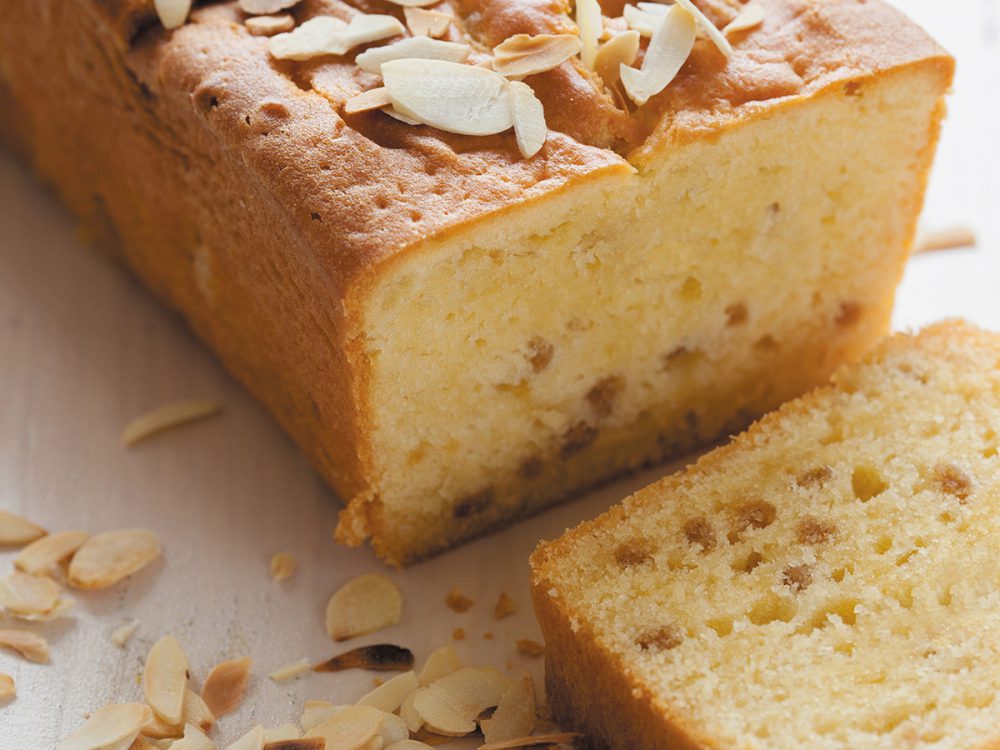 Cake with almond flavour
This almond cake is not only finger lickin' good, but also very easy to make, so who are you inviting to come over for a cup of coffee and a slice of cake?
What you need to make your cake with almond flavour:
Ingredients
500 g FunCakes Mix for Cupcakes
250 g FunCakes Almondpaste
5 ½ eggs (approx. 275 g)
250 g butter
Almond Flakes
Necessities
FunCakes Bake Release Spray
Wilton Recipe Right Med. Loaf Pan 8,5x4,5
Wilton Chrome-Plated Cooling Grid
Preheat the oven to 150°C (convection oven 130°C).
Mix 250 grams of FunCakes Almondpaste with half a beaten egg.
Prepare 500 grams of FunCakes Mix for Cupcakes as indicated on the package and whisk the almond mix through the cupcake mixture. Grease the loaf pan and divide the batter into the pan. Bake the cake in the center of the oven for approx. 60-70 minutes and let it cool down on a cooling grid.
Decorate the cake with almond flakes.
Just a little while before you can enjoy your cake. Don't forget to share your creation:
#funcakesbyme