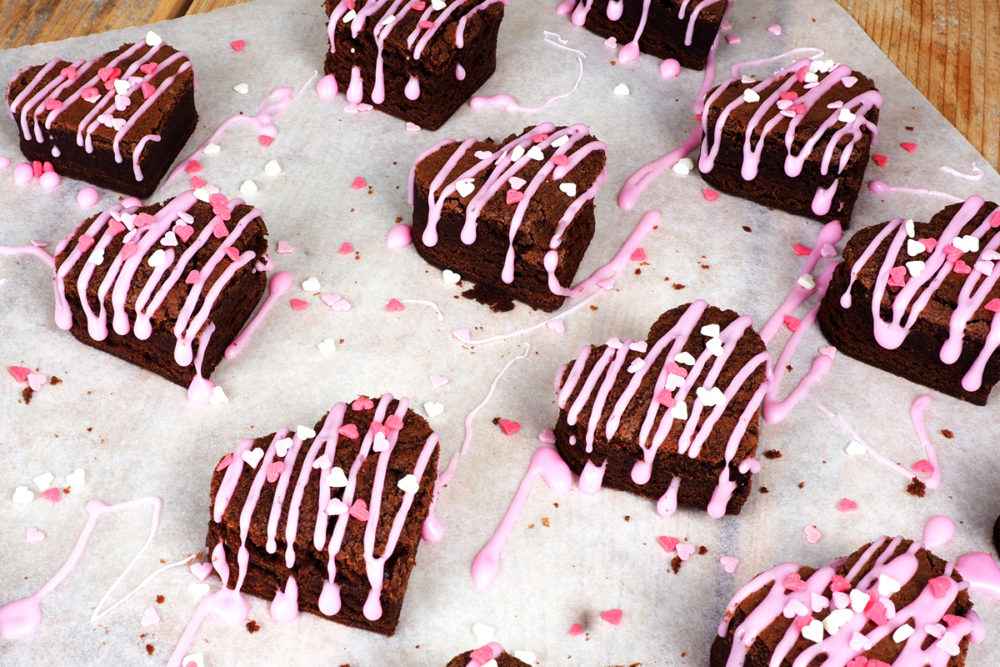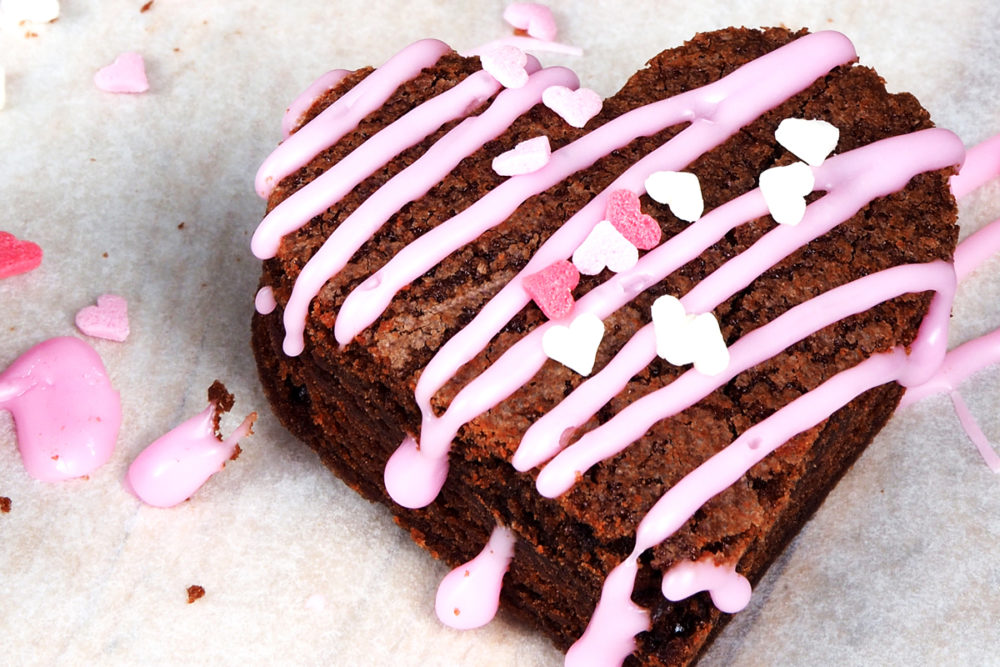 Brownie hearts for Valentine's Day
A easy snack to make. A brownie is always good. In combination with the hearts and the dip n drip is an easy and delicious snack!
What you need to make your brownie hearts for valentine's day:
Ingredients
500 g FunCakes Special Edition Mix for American Brownie
100 g FunCakes Dip 'n Drip – White
FunColours Gel – Pink
FunCakes Mini Hearts Pink-White-Red
200 g unsalted butter
3 eggs (aporxx. 150 g)
Necessities
FunCakes decorating bags
FunCakes Bake Release Spray
Wilton Covered Brownie Pan Square square 22,5 x 22,5 cm
Wilton Parchement paper
Wilton Cookie Cutter Metal Nesting Heart set/ 4
Preheat the oven to 160°C (convection oven 140°C).
Prepare 500 grams of FunCakes Special Edition Mix for American Brownie as indicated on the package. Grease the baking pan using FunCakes spray and fill the baking pan with the batter and bake the brownie in the middle of the preheated oven in 35 minutes. Let the brownie  cool down by using a cooling grid and place it in the fridge afterwards. Let it stiffen for at least an hour.
Tip! Let the brownie in a baking pan while its cooling down.
Once you get it out of the fridge, remove the baking paper and out hearts with the heart cutter. Colour the 100 gram of Dip 'n Drip with the pink FunColours Gel. Fill a decorating bag with it of which you cut off a little tip and drizzle the Dip 'n Drip over the hearts. Sprinkle the mini hearts on top of the brownies immediately after that.
Just a little while before you can enjoy your treats. Don't forget to share your creation:
#funcakesbyme