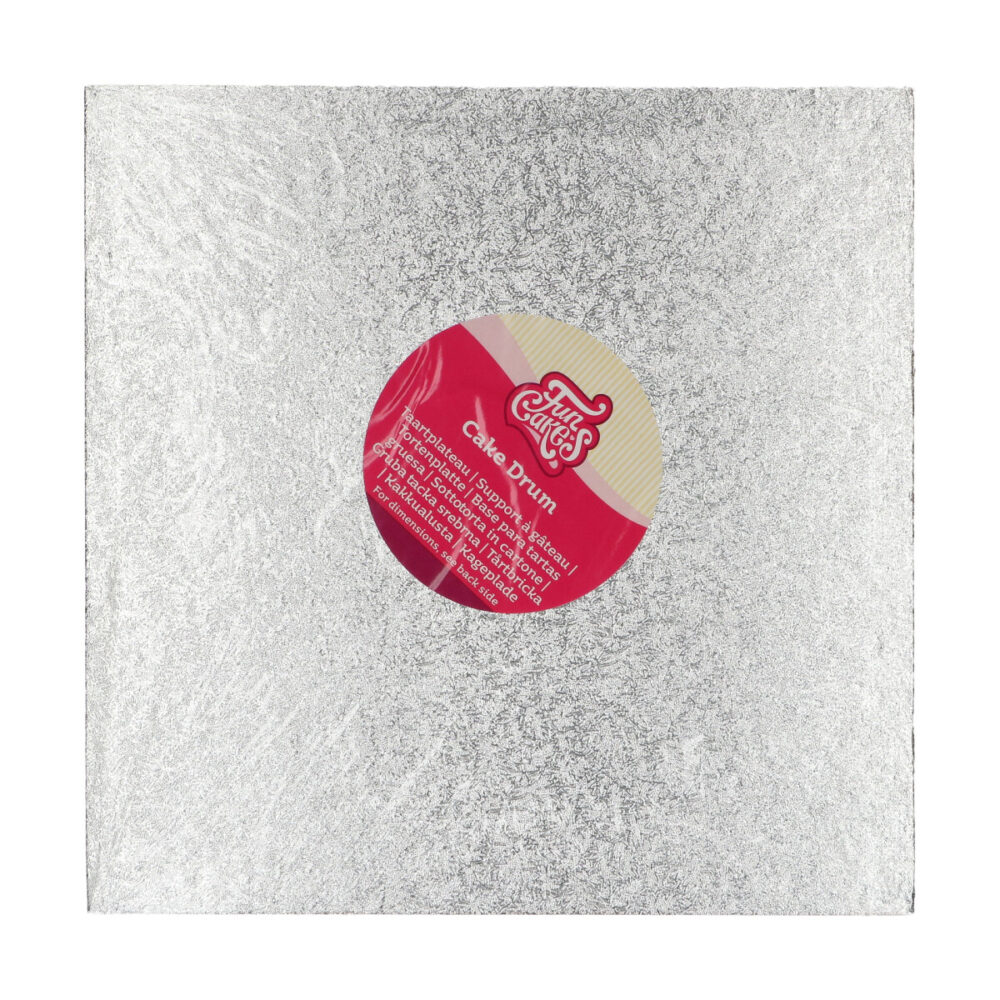 Cake Drum Square Silver
The FunCakes Cake Drum can be used as a handy base plate for presenting your cake. The cake drum is of sturdy quality and has a luxurious appearance. With normal use, the drum can be used several times. The drum has a thickness of 12 mm and is available in different shapes, sizes and colours. Looking for a thinner version? Then take a look at our Cake Boards.
10 cm (F80950)
12,5 cm (F80955)
15 cm (F80960)
17,5 cm (F80965)
20 cm (F80970)
22,5 cm (F80975)
25 cm (F80980)
27,5 cm (F80985)
30,5 cm (F80990)
33 cm (F80995)
35,5 cm (F81000)
38 cm (F81005)
40,5 cm (F81010)
45,5 cm (F81015)
50,5 cm (F81020)
Food Safe: covered on the top and sides with a fern textured food safe foil and with white paper on the bottom.
Heavy-Duty quality: the FunCakes Cake Drum is perfectly strong enough to present your cake, from a light sponge cake to a multi-layered cake.
Re-usable: after cleaning the FunCakes Cake Drum  can be re-used over and over.
Suitable for all occasions: choose your favourite colour and size to fit your cake.