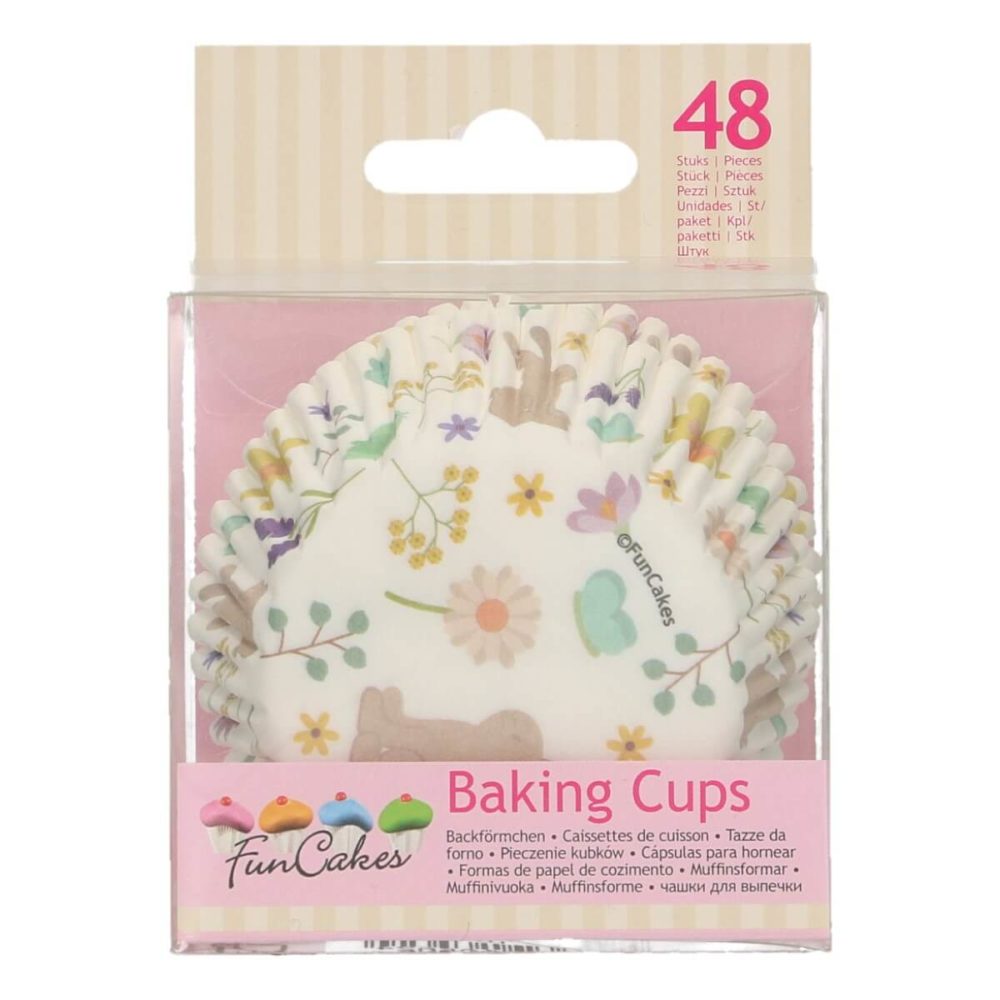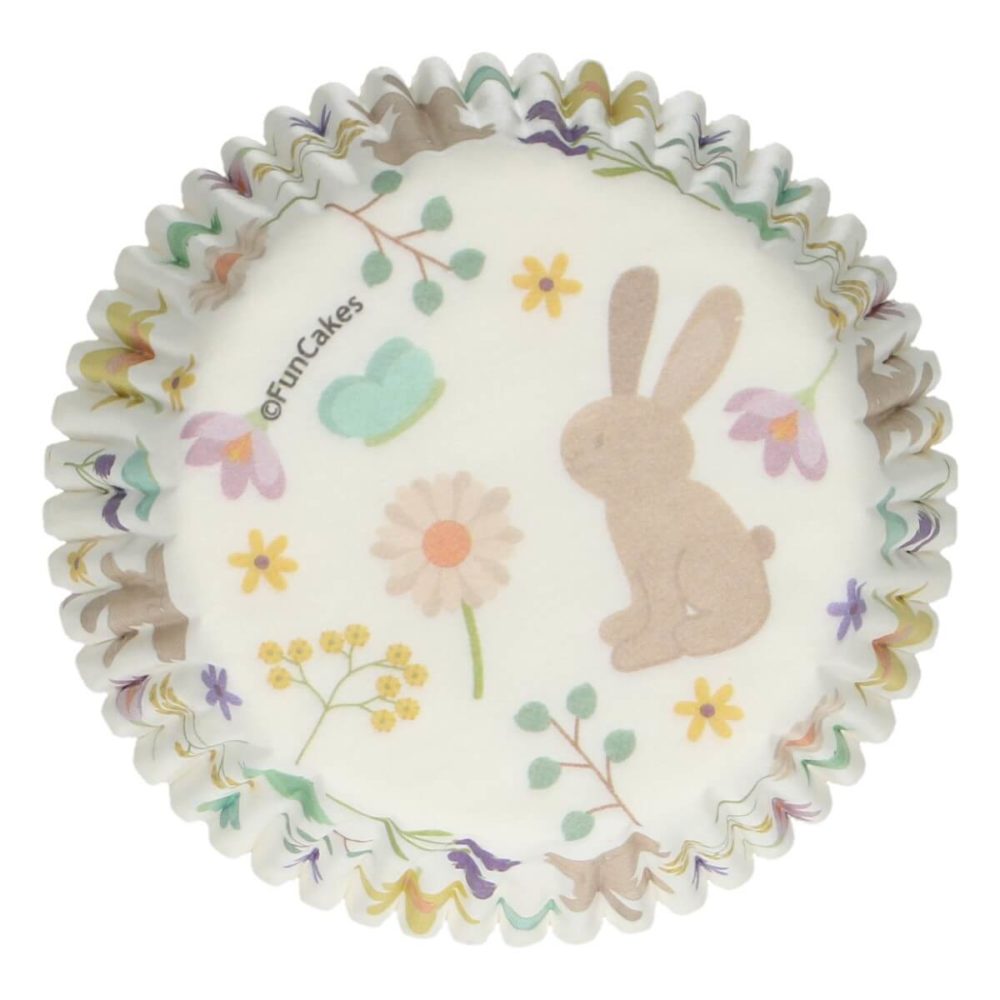 Baking cups
Baking Cups Spring Animals
A quick, colourful way to create your spring themed cupcakes with the FunCakes Baking Cups Spring Animals. The white baking cup is covered with cute animals and spring flowers. The baking cups are made of high quality greaseproof paper.
Baking Cups Spring Animal
With the beautiful colours and patterns of the FunCakes baking cups you adjust your creations to different themes and they make your decorations look even more beautiful.
The baking cups are made of a high quality greaseproof paper and are approximately 3,2 cm high and have a Ø 5 cm. A box contains 48 baking cups.
Use the baking cups in combinations with a cupcake or muffin pan for the best result.