Gluten free products from FunCakes
All gluten free products
At FunCakes you will find a wide range of gluten free baking products. These can be recognized by the official celiac symbol, our own gluten free symbol on the packaging or check the product information on our website.
If a product is gluten free, then this is indicated under the heading 'special diet' on the product page of the specific product. There is a wide choice of fondant, baking mixes, toppings, fillings, marzipan, gum paste, modelling paste, chocolate decorations and marzipan decorations.
No products found, please try again.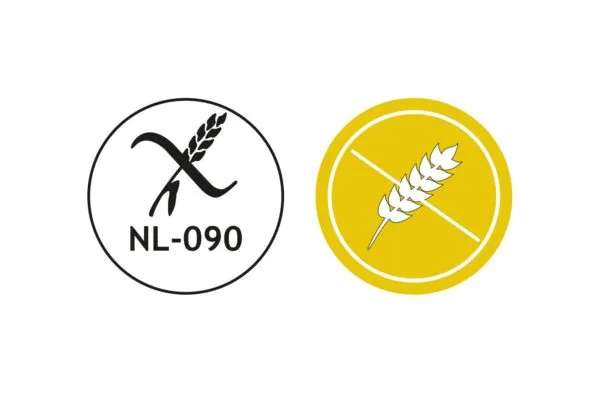 How to recognise gluten free products
You will find the official celiac symbol on the packaging of our certified gluten free products. Each product has been given a unique code. You can use this code to find out whether the product is actually certified gluten free. Our gluten free baking mixes contain a maximum of 20mg / 20 ppm gluten per kilo.
In the list of ingredients on the packaging of a product and the product page on the site is also clearly stated if the allergenic gluten-containing grain has been used. This is shown in bold at FunCakes, for example wheat starch.
Gluten is used to make a coherent, not crumbly and airy cake. That is why it is often found in many baking products. FunCakes likes to think along with you and therefore we have developed a range of gluten free baking mixes. So if you have a gluten allergy or intolerance you can still enjoy baking with FunCakes baking mixes.
Source: Glutenvrij.nl