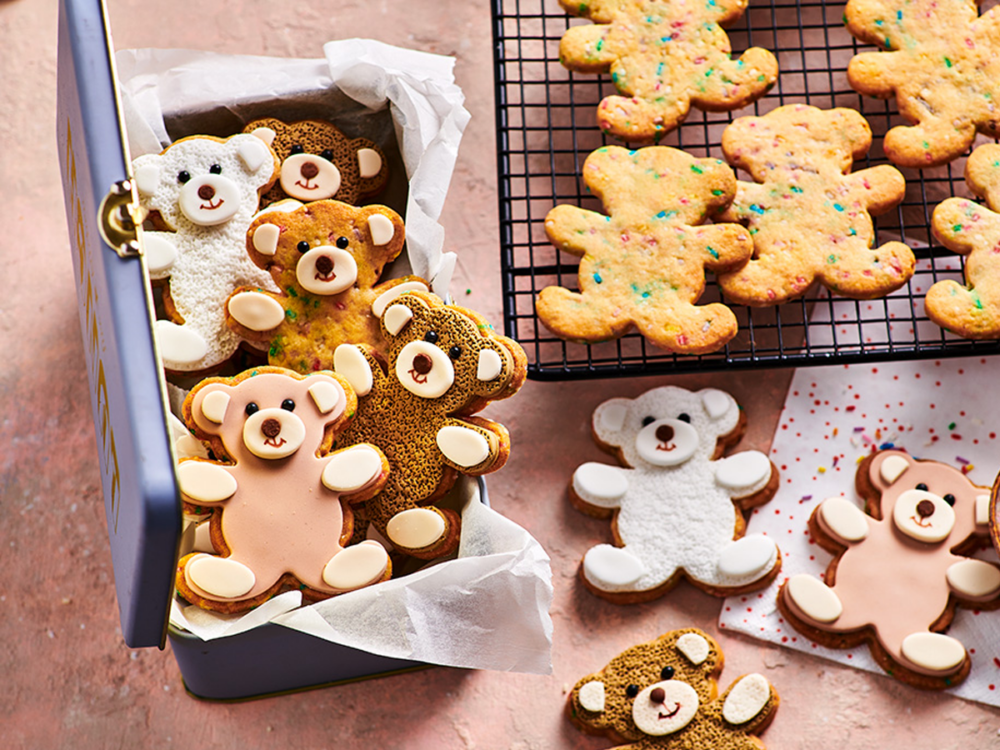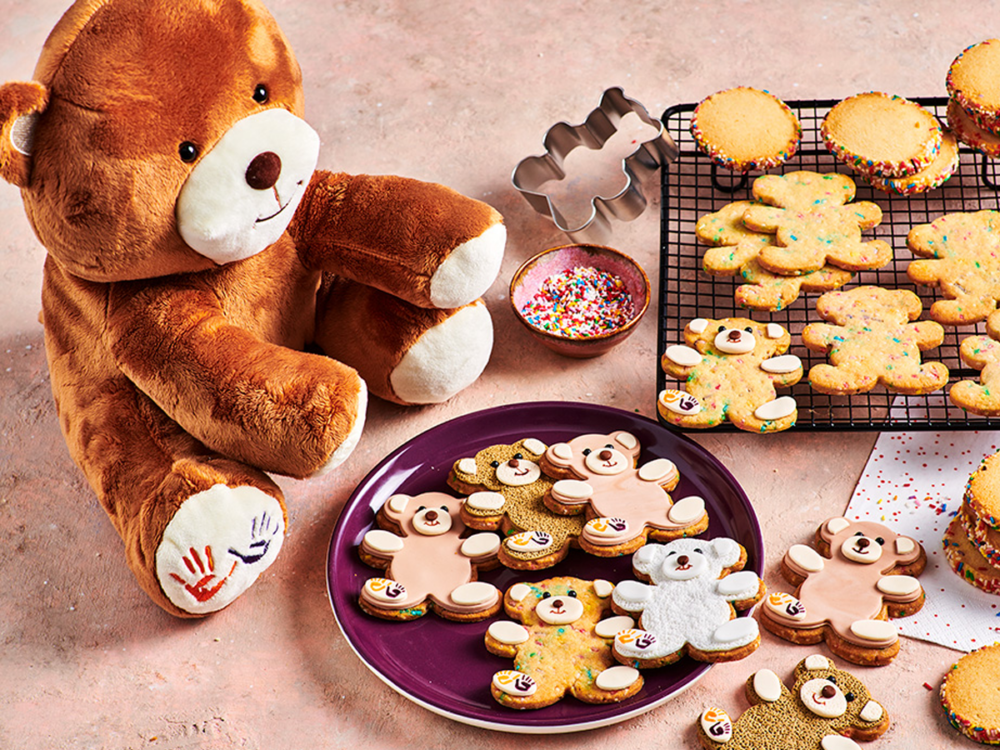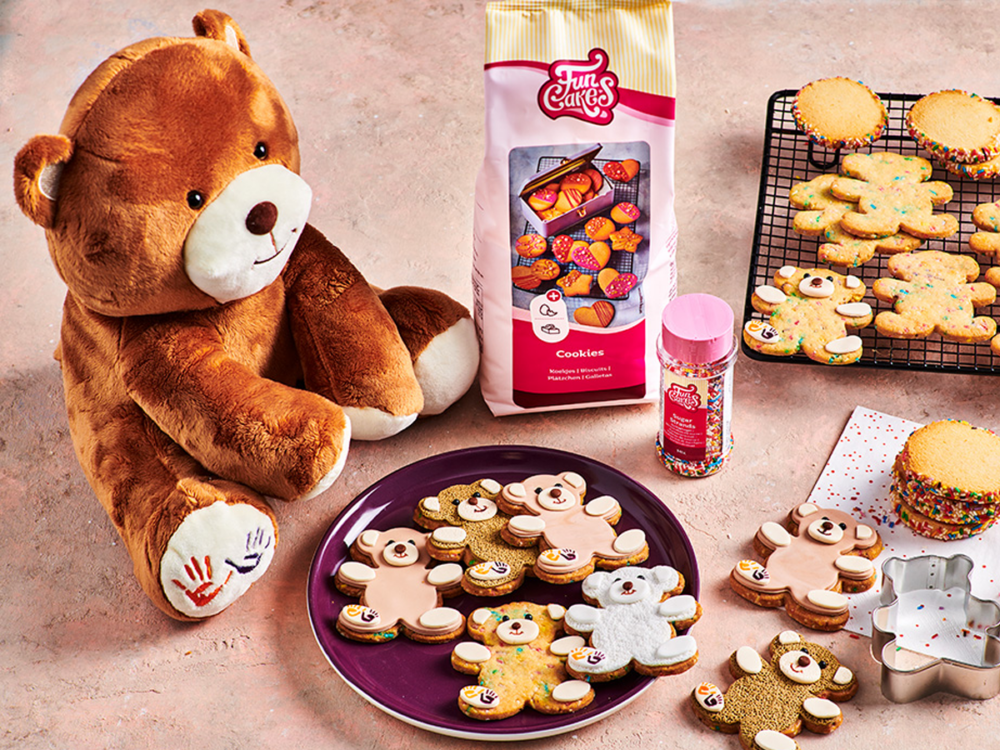 Bear cookies
These cute Teddy Bear Cookies are easily made with the FunCakes Mix for Cookies. Knead some sugar strands through the dough and bake them along. It will give the bears a fun effect!
1 hour and 30 min. preparing
What you need to make your bear cookies:
Ingredients
500 g FunCakes Mix for Cookies
FunCakes Sugar Strands Colour Mix
250 g FunCakes Flavoured Sugar Paste Salted Caramel
250 g FunCakes Sugar Paste White
250 g FunCakes Sugar Paste Ivory
FunCakes Sugar Pearls Medium Shiny Black
FunCakes Edible Pen Brown
FunCakes Food Colour Gel Brown
Apricot jam (slightly heated)
150 g unsalted butter
1 egg (approx. 50 g)
Necessities
FunCakes Edible Glue
Wilton Wide Glide Rolling Pin 50cm
Wilton Parchment Paper
Wilton Tip #018
PME Teddybeer Cookie Cutter
PME Mini Oval Plunger Tool
Dekofee Profi Brush 1
Prepare 500 g FunCakes Mix for Cookies according to instructions on the package and knead in FunCakes Sugar Strands. Wrap the dough in cling film and let it stiffen in the refrigerator for one hour.
Preheat the oven to 180°C (160°C convection oven).
Knead the dough from the fridge and roll it out with Magic Roll-out powder to a thickness of about 2-3 mm, cut out bears and place them on the baking sheet. Bake the cookies in about 10-12 minutes light brown and let them cool flat on the counter.
Knead the fondant well, if necessary mix some brown and white for a lighter color for the legs/ears. Cut out shapes for the legs and ears with the oval plungers and make them smaller if necessary by taking a small edge off with the plunger.
Roll out the brown, white and ivory fondant and cut out bears with the cutter. Stick this with a little warmed apricot jam on the cookies.  To give the bears some effect you can prick the fondant with the nozzle #018 to give it a coat effect. Stick the ovals on the legs and ears with some edible glue.
For the snout, roll a small piece of fondant into a ball and flatten it between your fingers. Stick this on the head. Push above the snout with the back of the brush two holes and glue two black pearls in them.
For the nose you color a piece of brown fondant darker brown with the coloring gel. Make little noses of this piece and glue it with some edible glue on the snout. With the brown edible marker finish the snout.
Just a little while before you can enjoy your cookies. Don't forget to share your creation:
#funcakesbyme