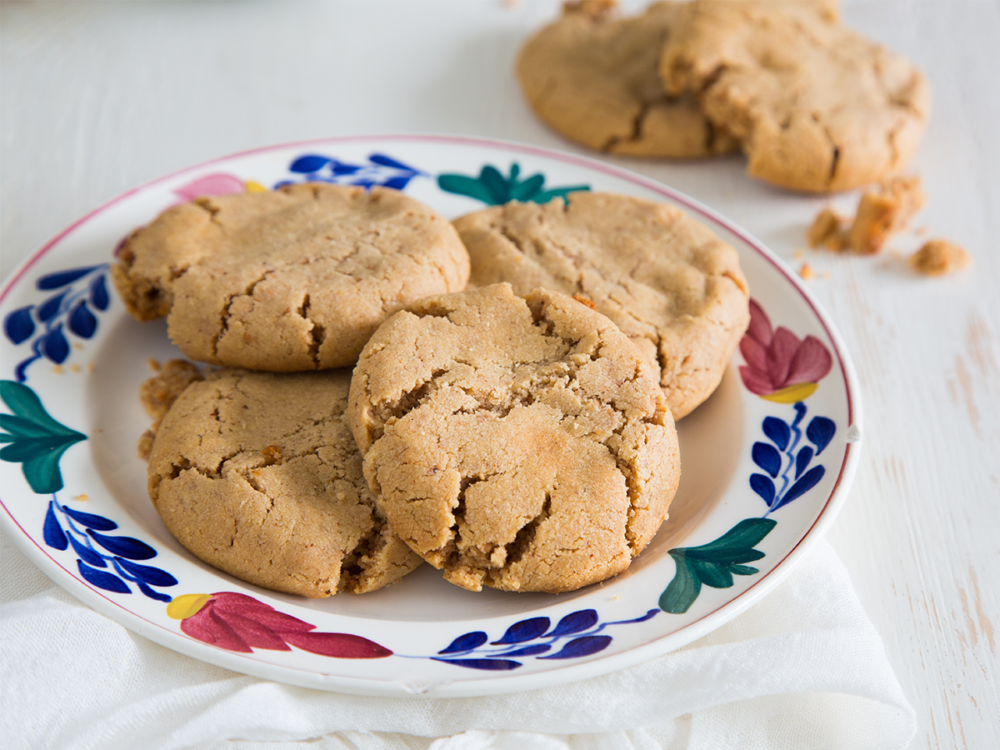 Peanut cookies
Yet another variation of a cookie. A peanut cookie, hmmm! A real favorite, and also super easy to make.
What you need to make your peanut cookies:
Ingredients
500 g FunCakes Mix for Cookies
350 g peanut butter with nuts
200 g fine granulated sugar
200 g light brown caster sugar
150 g unsalted butter
1 egg (approx. 50 g)
1/2 tsp vanilla extract
Preheat the oven to 170˚C (convection oven 150˚C).
Mix 150 g of butter and both types of sugar in a bowl and beat until a pale creamy mass. Add 1 egg, whisk the mixture briefly and then add 500 f FunCakes mix for Cookies. Mix this well together. Add the vanilla extract and the peanut butter and mix it on the lowest setting until it is a soft mass.
Make mounds of the dough (6 per baking tray), place it on a baking tray and make sure you keep enough distance between the mounds. They run into flat biscuits.
Bake the cookies for about 10 minutes until the edge is golden brown. Let the cookies cool on the baking tray until you can pick them up and then place them on a wire rack.
Just a little while before you can enjoy your cookies. Don't forget to share your creation:
#funcakesbyme