[Giveaway closed] WIN! Kenwood kMix Stand Mixer & FunCakes baking box!
[GIVEAWAY CLOSED. The winner has received a message]
The summer too hot for baking? No way! Let summer inspire you for new baking recipes. Use the colours of the sunset in your cake or mix your favourite summer drink with Enchanted Cream®. Go for an ice cream cake for dessert or opt for a delicious Crème Pâtisserie as a filling! Cheerful yellow and summery airy! And what to think of a fruity cake like the Limoncello Cake?
We are very curious how you get inspired by summer. What is your favourite summer baking treat or which cake do you have to for your family every summer? Let us know by sharing a photo on social media. Why? Because that will give you a chance of winning a HUGE prize!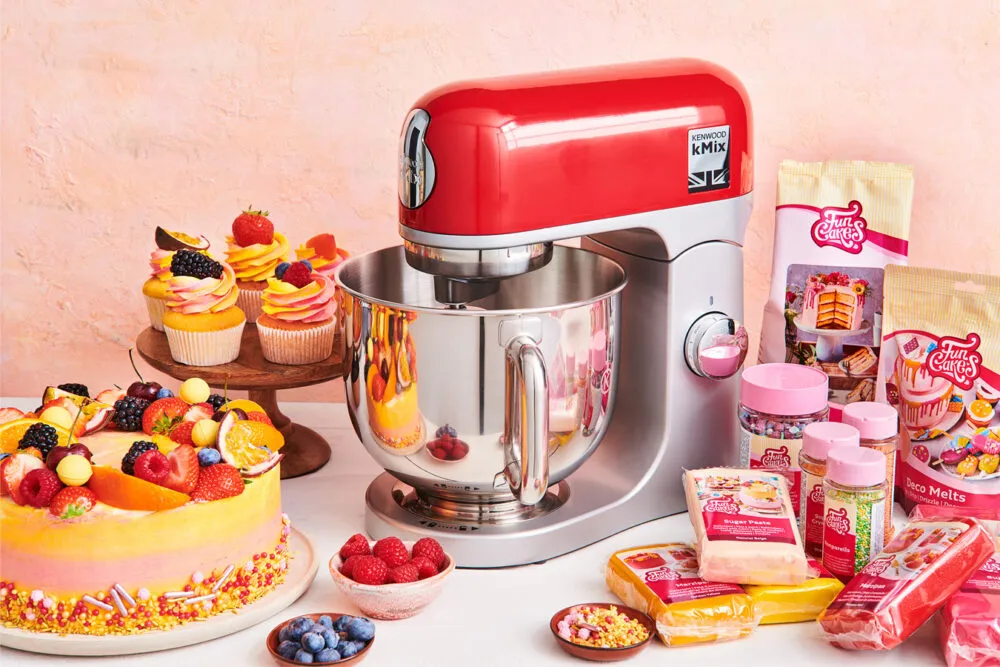 We celebrate summer together with Kenwood! And by sharing your favourite summer treat with us before June 28, you have a chance of winning a Kenwood kMix Kitchen Machine worth € 379,- and a FunCakes Summer Baking Box worth € 150,-.
What do you have to do to win?
Follow FunCakes and Kenwood on Facebook or Instagram.
Share a photo of your home baked summer treat on social media with the hashtags #FuncakesXKenwood and #mixingintosummer. Make sure your account is public so we can see your post!
Do you want an extra chance to win? Share one of our social media posts about the giveaway in your stories or timeline and tag your baking buddy in the comments!
You can join until June 28. We will then review the entries and pick a winner. We will contact the winner via social media in the week after the giveaway.
We are very curious about your summer specialty. Good luck!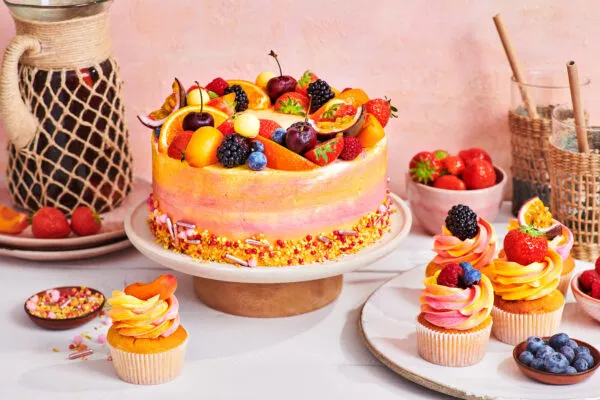 Our first cake we tried this summer?
The Summer Sangria Cake!
We are the only account together with @kenwoodworldnl that organize this giveaway! We will send the winner a private message via our social media account (Facebook or Instagram). Make sure that you do not enter links or share data with fake accounts. If you are not sure, you can always send us a message!