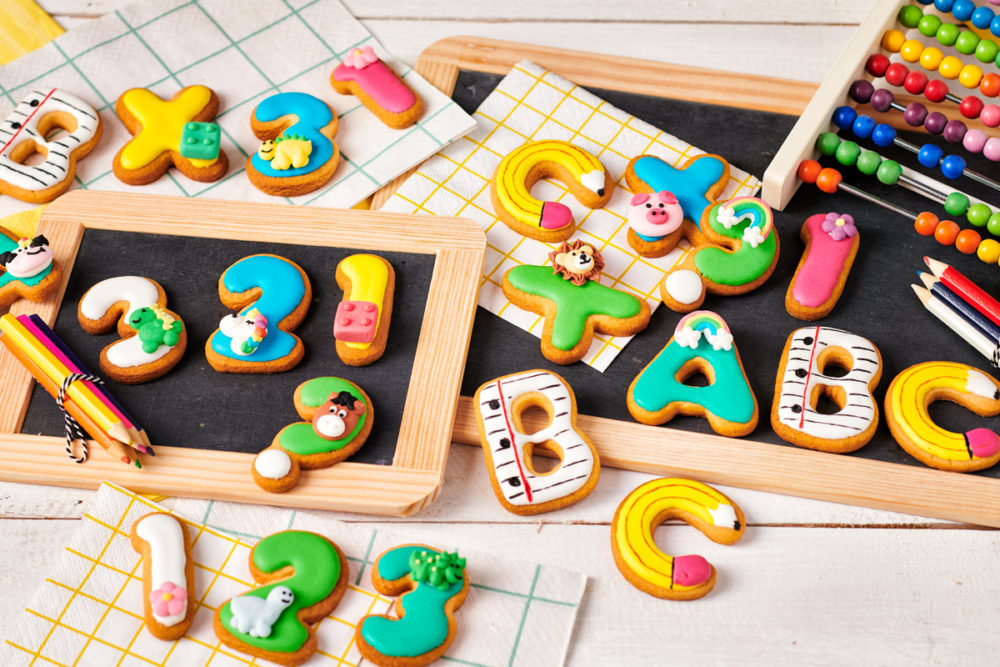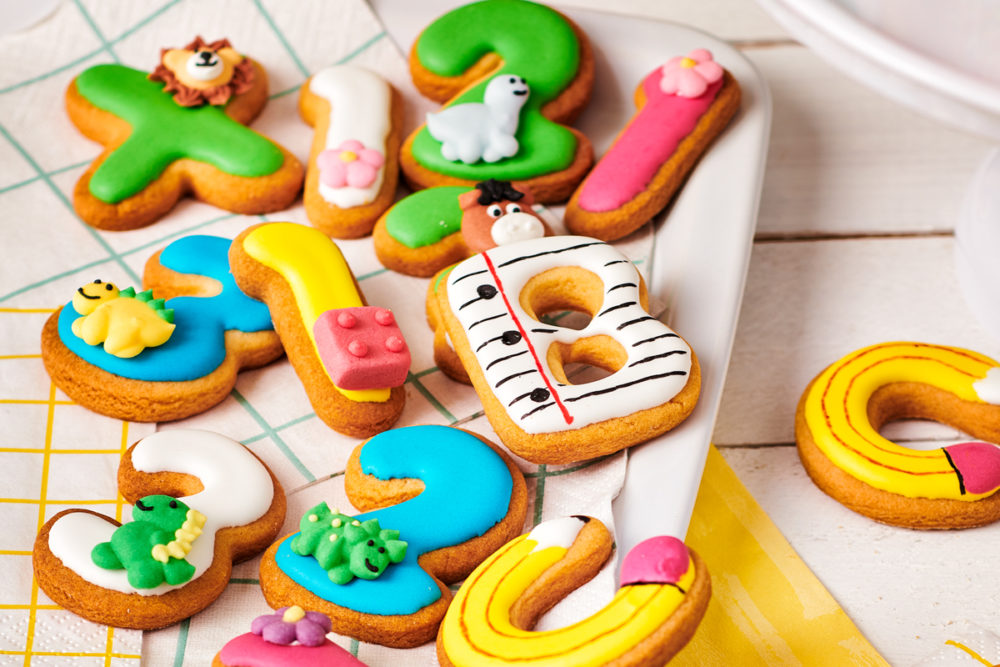 Back to School cookies
And it's time to go back to school! A nice treat cannot be missing in your lunch or break meal. A cookie is always a nice treat and especially for the first days of school to make everyone happy.
What you need to make your back to school cookies:
Ingredients
500 g FunCakes Mix for Cookies
500 g FunCakes Icing Sugar
15 g FunCakes egg white powder
FunCakes FunColours Paste Food Colour Set/8
FunCakes Edible FunColours Brush Food Pen – Black
FunCakes Edible FunColours Brush Food Pen – Red
Various FunCakes sugar decorations
Necessities
FunCakes decorating bags
FunCakes Magic Roll-Out Powder
Wilton -Wide Glide- rolling pin
Wilton 101 Cookie Cutter Set
Wilton Icing Bag Ties
Multiple Wilton Decorating tips #2
Multiple Wilton adaptors
Wilton baking paper
PME Scriber Needle tool
150 g soft unsalted butter
60 ml water
1 egg (approx. 50 g)
Various bowls to colour
Wet dishcloth
Cling film
Prepare the FunCakes Mix for Cookies as indicated on the package, wrap it in cling film and let it set in the fridge for at least an hour.
Preheat the oven to 180°C (160°C convection oven).
Sprinkle Magic Roll-Out Powder on your work surface, get the dough out of the fridge and knead until it's smooth again. Roll it out to a thickness of approximately 2 mm and cut out various shapes with the cookie cutters of your choice your choice. Place this on a baking plate covered with baking paper and bake the cookies for 10-12 minutes until golden brown. Let it cool down by using a cooling grid.
Put the 500 g of icing sugar, 15 g of egg white powder and 60 ml of water in a mixing bowl and mix it for 8 minutes at the lowest speed with the flat hook to a white stiff mass. Divide this into as many bowls as you need colors. In each bowl, dilute the icing with some water until yoghurt thickness. Then give it the color of your choice. Gradually add some water drop by drop to keep the right thickness. If you don't use the icing right after, be sure to save it with a wet dishcloth over the bowls to prevent it from drying out.
Put the adaptors in the piping bags and put tip # 2 on it. Push a piece of the piping bag into the adaptor to prevent it from leaking and fill it with the coloured icings. Carefully spray a line with the icing along the edge of the cookies and then fill it up. With the help of the needle tool you push the icing into all corners for a nice even surface. Allow this to dry for a minimum of a few hours. Then attach the sugar decorations with some icing to the cookies and add details with the brush food pens.
Just a little while before you can enjoy your cookies. Don't forget to share your creation:
#funcakesbyme