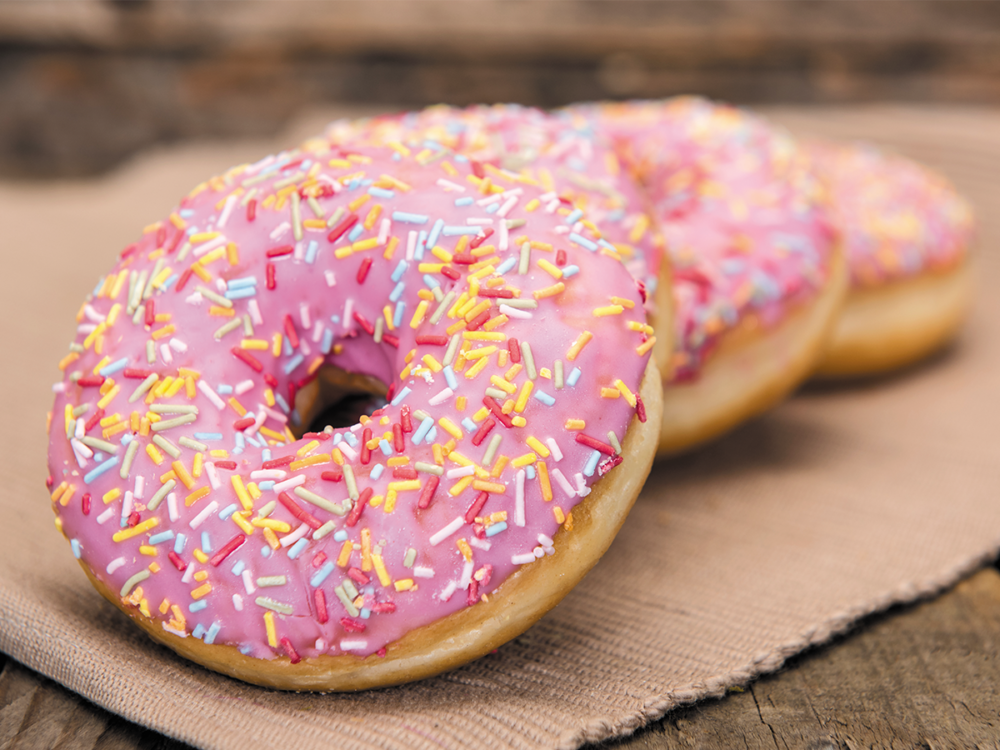 Donuts
A classic donut and a perfect treat! Because who doesn´t love donuts? Decorate it the wat you like and you have the perfect treat for a birthday, baby shower or just for a normal day.
What you need to make your donuts:
Ingredients
500 g FunCakes Special Edition Mix for Donuts
FunCakes Dip 'n Drip Roze
FunCakes Sugar Strands Colour Mix
215 ml water
65 ml plantbased oil
Round cutter
Prepare 500 g FunCakes Mix for Donuts as indicated on the package. Roll out the dough to a thickness of approx. 5 mm. Cut out the donut molds and let rest for 25 minutes.
Heat the deep fryer to 180 ° C. Bake the donuts golden yellow in approx. 90 sec. per side. Let the donuts cool down.
You can also make the donuts in the oven. Preheat the oven to 200 ° C (convection oven 180 ° C). Place the donuts in a donut tin and bake golden yellow for approx. 12 minutes. Brush with melted butter and decorate as desired.
Fill a (microwave-safe) bowl with the pink dip 'n drip. Heat for approx. 1 minute at 340 W in the microwave at max. 37 ° C. Dip the donuts in the pink icing and sprinkle the sugar strands on top.
Just a little while before you can enjoy your donuts. Don't forget to share your creation:
#funcakesbyme