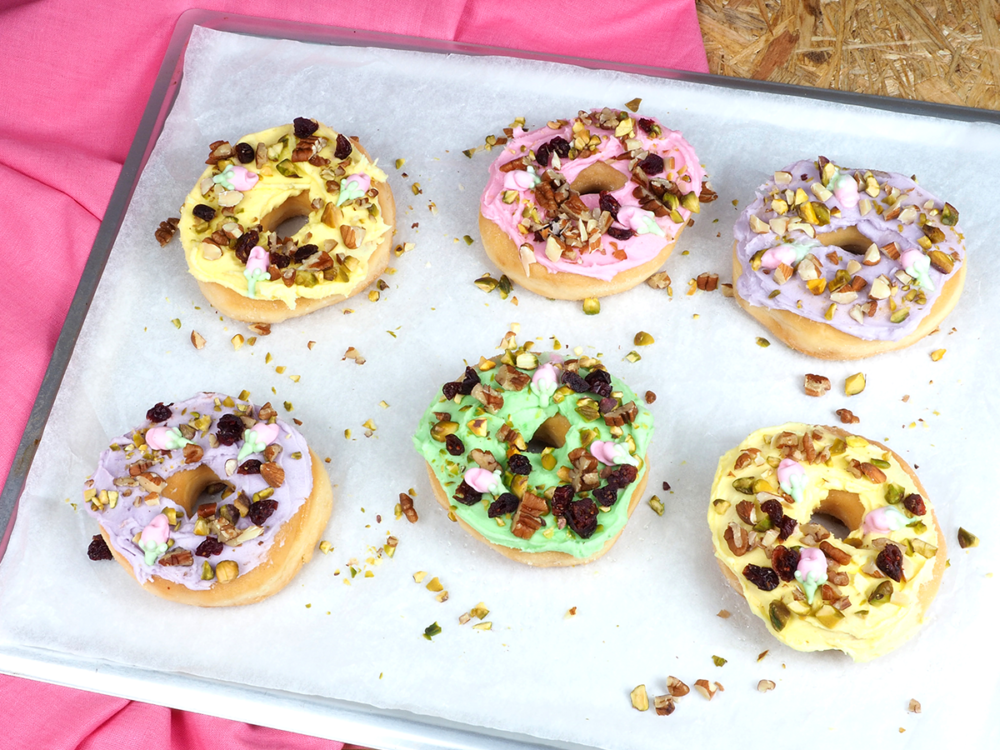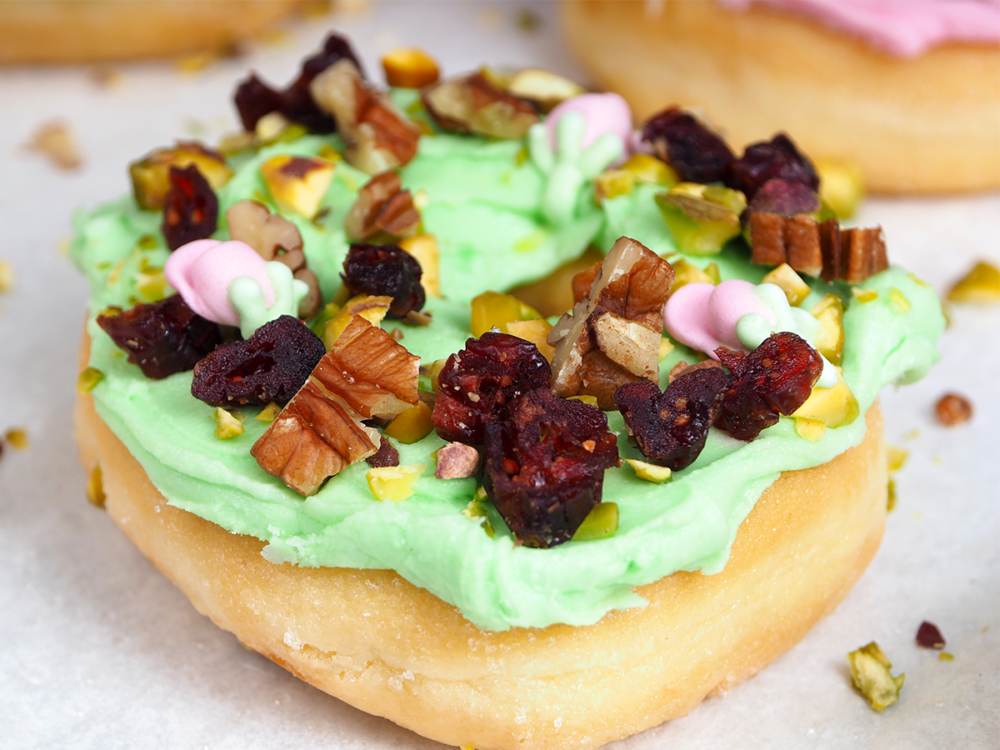 Donuts with buttercream
Hey you! What is your favorite donut? Baking donuts is easer than you think! With this recipe you van bake irresistible donuts with buttercream as topping!
What you need to make your donuts with buttercream:
Ingredients
500 g FunCakes Mix for Donuts
200 g FunCakes Mix for Buttercream
FunColours Gel Yellow
FunColours Gel Bright Green
FunColours Gel Pink
FunColours Gel Purple
415 ml water
65 ml vegetable oil
240 g unsalted butter
Fijne kristalsuiker
chopped nuts and cranberries
Necessities
Wilton 6-Cavity Donut Pan
Wilton Scoop-it Measuring Spoons
Patisse Cookie Cutter Ring Set
Frying pan
Prepare 500 g of FunCakes Mix for donuts as indicated on the package. Roll out the dough to a thickness of approx. 5 mm. Cut out the donuts with the round cutters and let rest for 25 minutes under a tea towel.
Frying pan: Heat the fryer to 180 ° C. Bake the donuts golden yellow in approx. 90 sec. Per side and then roll them through the fine granulated sugar.
Oven: Preheat the oven to 200 ° C (convection oven 180 ° C). Place the donuts in a donut tin and bake golden yellow for approx. 12 minutes. Brush them from the oven with melted butter and roll them in the fine granulated sugar.
Prepare 200 g of FunCakes Mix for Buttercream as indicated on the package. Divide the batter in 4 portions an colour them with the colour gels. Divide the coloured batter on the donuts and decoarte them with the copped nuts and cranberries
Just a little while before you can enjoy your donuts. Don't forget to share your creation:
#funcakesbyme