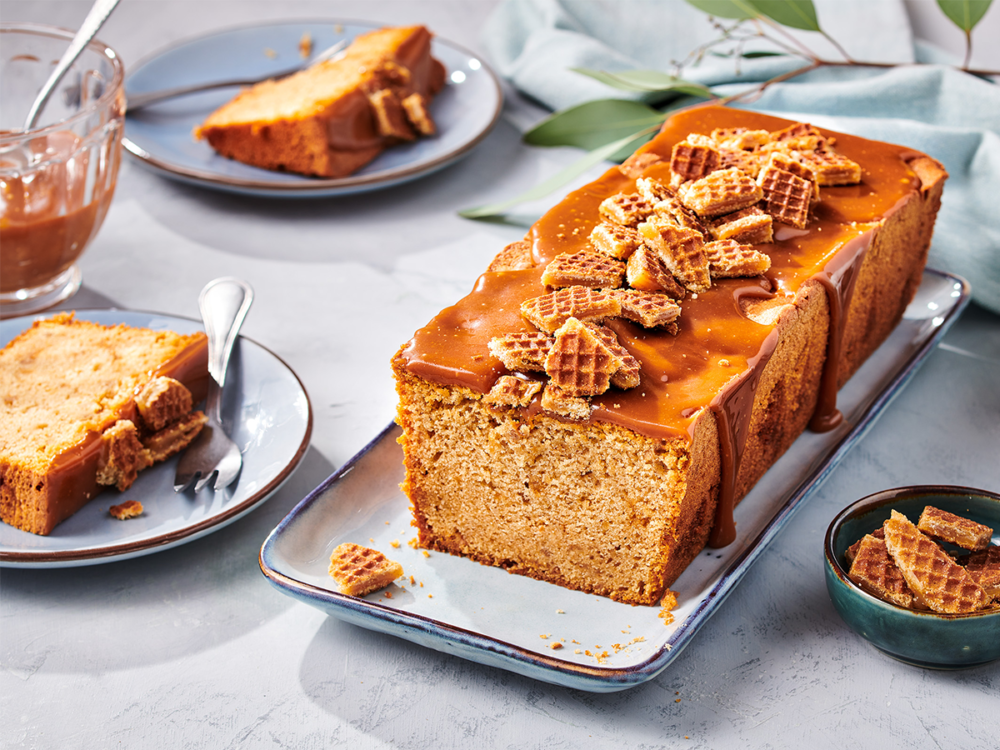 Caramel cake
It is Dutch pride among sweets: stroopwafels! This cake has a delicious caramel flavor and even contains small pieces of stroopwafels. Heavenly! Prepare your caramel cake, cupcake or cookie in just a few steps.
1 hour and 10 min. cooking
What you need to make your caramel cake:
Ingredients
400 g FunCakes Special Edition Mix for Caramel Cake
FunCakes Rich Caramel
200 g unsalted butter
3,5 eggs (approx. 175 g)
3 caramel cookies (stroopwafels)
Necessities
FunCakes Bake Release Spray
Wilton cooling grid
Patisse Adjustable Loaf Pan Profi 20-35cm
Preheat the oven to 160°C (convection oven 140°C).
Prepare 400 g FunCakes Special Edition Mix for Caramel cake according to the instructions on the package. Adjust the baking pan to 24 cm, grease with baking spray and spoon the batter into the baking pan. Bake the cake for about 60-70 minutes and, after baking put it on a cooling grid to let it cool.
Put some rich caramel in a microwave safe container and heat it in the microwave for about 10-20 seconds until it is liquid. This can also be done au bain-marie. Spread this over the entire top of the cake with a spatula and place pieces of caramel cookies on top.
Just a little while before you can enjoy your cake. Don't forget to share your creation:
#funcakesbyme