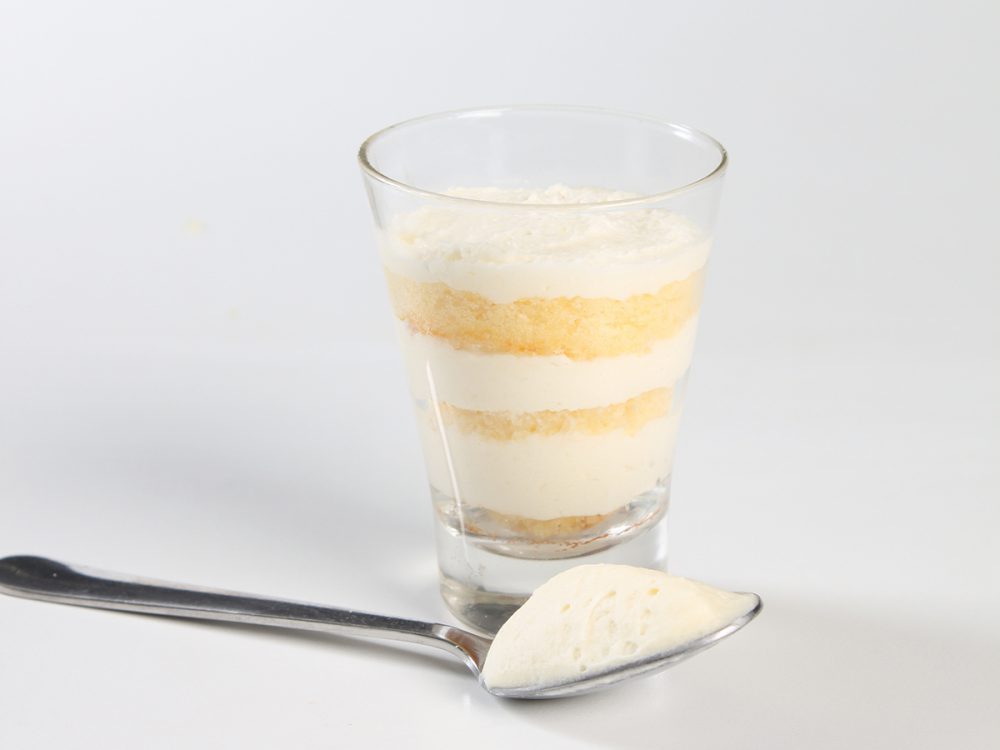 Bavarois
Bavarois can be used for many different things, such as desserts or for making bavarois cake. In the assortment we also have many different flavours, so which flavour do you go for?
What you need to make your bavarois:
Ingredients
50 g FunCakes Mix for Bavarois
250 ml whipped cream
60 ml lukewarm water
Beat 250 ml of whipping cream until it forms soft peaks.
Mix 50 grams of FunCakes Mix for Bavarois with 60 ml of lukewarm water. Carefully fold the bavarois mixture into the whipped cream.
Use the bavarois immediately for instance of a cake or dessert, then let it stiffen in the fridge for approx. 1 hour.
Just a little while before you can enjoy your basic recipe. Don't forget to share your creation:
#funcakesbyme