Dip, drip, drizzle & decorate with Deco Melts!
Dip, drip, drizzle & decorate with the new FunCakes Deco Melts in 12 colours! These melts can easily be melted au bain-marie or in the micro wave to create all kinds of decorations. The DecoMelts gleam perfectly once hardened and have the delicious taste of white chocolate. Finished decorating but still melts left? The DecoMelts can be remelted over and over again so you never have to waste any.
Dip | Colour cupcakes, oreo's or marshmallows easily
Drip | 12 bright colours for your drip cakes
Drizzle | A fun finishing touch for cakes, cupcakes, candy barks or lollipops
Decorate | What's in a name? Use DecoMelts for all of your decoration needs
Can be coloured with FunColours Colouring Gels
Halal certified (excluding red, pink, orange and purple).
Resealable bag with window, can be used in standing or hanging position.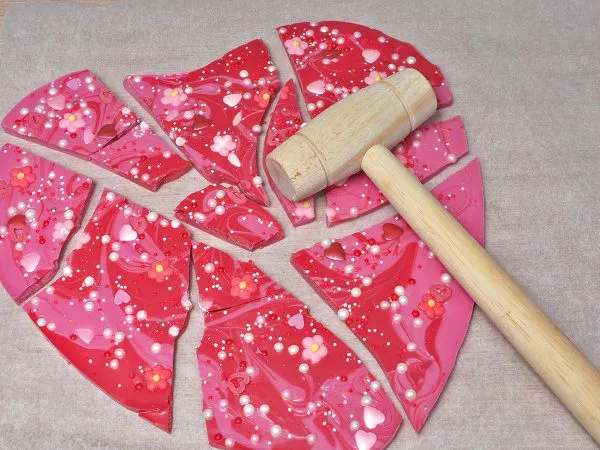 How to use Deco Melts?
Recipe
With the Deco Melts you can make many fun treats, such as this Valentine's heart made of chocolate. You can do this easily by melting the Deco Melts in the oven or au bain marie. Then pour the Deco Melts into a mold and decorate immediately with decorations. Then let the Deco Melts harden and enjoy this delicious piece of chocolate.
De Deco Melts are available in the following colours:
Extreme White, White, Yellow, Orange, Pink, Red, Lime Green, Green, Purple, Black, Blue, Light Blue.