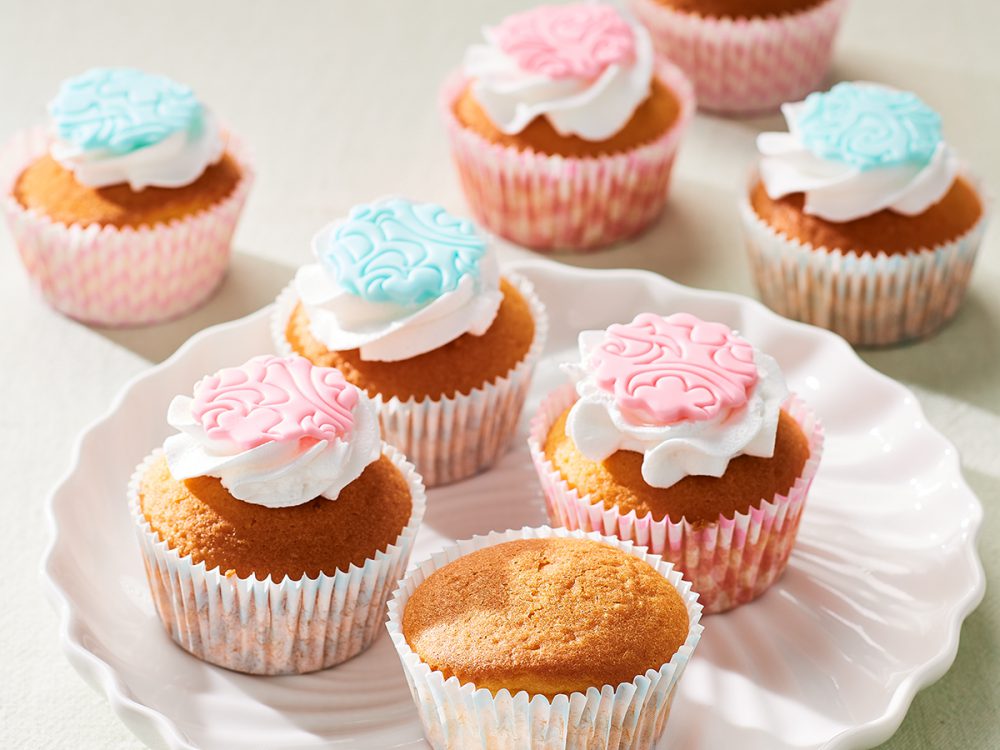 Cupcakes
This recipe for cupcakes is not only perfect for the tastiest and most beautiful cupcakes, but also for a delicious cake. The cupcake mix is perfect for decorating cupcakes.
What you need to make your cupcakes:
Ingredients
500 g FunCakes Mix for Cupcakes
250 g unsalted butter
5 eggs (approx. 250 g)
Preheat the oven to 180°C (convection oven 160°C).
Mix 500 grams of FunCakes Mix for Cupcakes, 250 grams of butter and 5 eggs in 4 minutes at low speed to a smooth batter. Divide the baking cups in the muffin pan and scoop the batter in the cups using an (ice) scoop of fill a decorating bag with batter and pipe the batter into the baking cups. Fill the baking cups about halfway.
Bake the cupcakes in a preheated oven for approx. 18 – 20 minutes.
Release the cupcakes from the muffin pan and let the cupcakes cool down on a cooling grid.
Tip! Decorate the cupcakes with buttercream or fondant.
Just a little while before you can enjoy your basic recipe. Don't forget to share your creation:
#funcakesbyme