Bake yourself warm on the coldest days of the year! FunCakes offers you lots of inspiration and products for baking cool and sweet winter treats. Make for example mini winter cupcakes, snowman cookies or macarons.
Play with FunCakes on the coldest days of the year. On this page you will find everything you need: the tastiest recipes, nicest products and handy tips & tricks. Got inspired and ready to get started? Check our points of sale to get your products right away.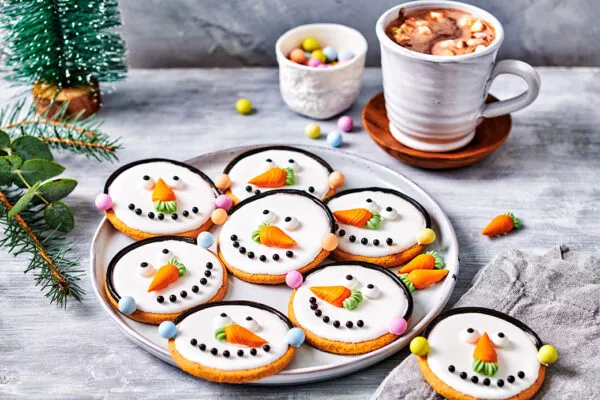 Featured recipe
Snowman Cookies
For these lovely snowman cookies we used the Mix for Cookies and for Royal Icing.
Bake the FunCakes Mix for Cookies according to the instructions on the packaging, wrap in cling film and leave in the fridge for at least an hour.
Knead the dough from the fridge and roll it out on a work surface dusted with Magic Roll-out Powder to a thickness of approx. 2-3 mm. Cut out rounds with the cutter and place them on the baking tray. Bake the cookies in about 10-12 minutes golden yellow and let them cool down on the counter.
Prepare 450 g FunCakes Mix for Royal Icing according to the instructions on the packaging. Then thin the icing with a little water until it has the thickness of a yoghurt. Add the water gradually.
Then the decoration starts!
Click on the button below to find the complete recipe with all ingredients and baking times.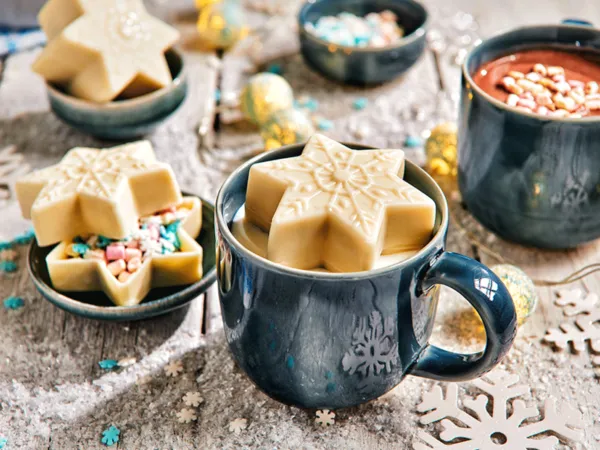 Get warm and cozy
Make your own choco bomb
It is the time of cozy Sunday afternoons with a cup of tea or hot chocolate on the couch. A moment which you can also turn into a creative one by making hot bombs! We already knew about hot chocolate bombs, but more and more often we see tea and coffee bombs. And making them yourself will do your decorating heart good.
Shop for cold days
Did you get inspired and ready to get started? You can easily shop your Winter products at a store nearby or online at one of the many web shops. Find a point of sale via the button below!