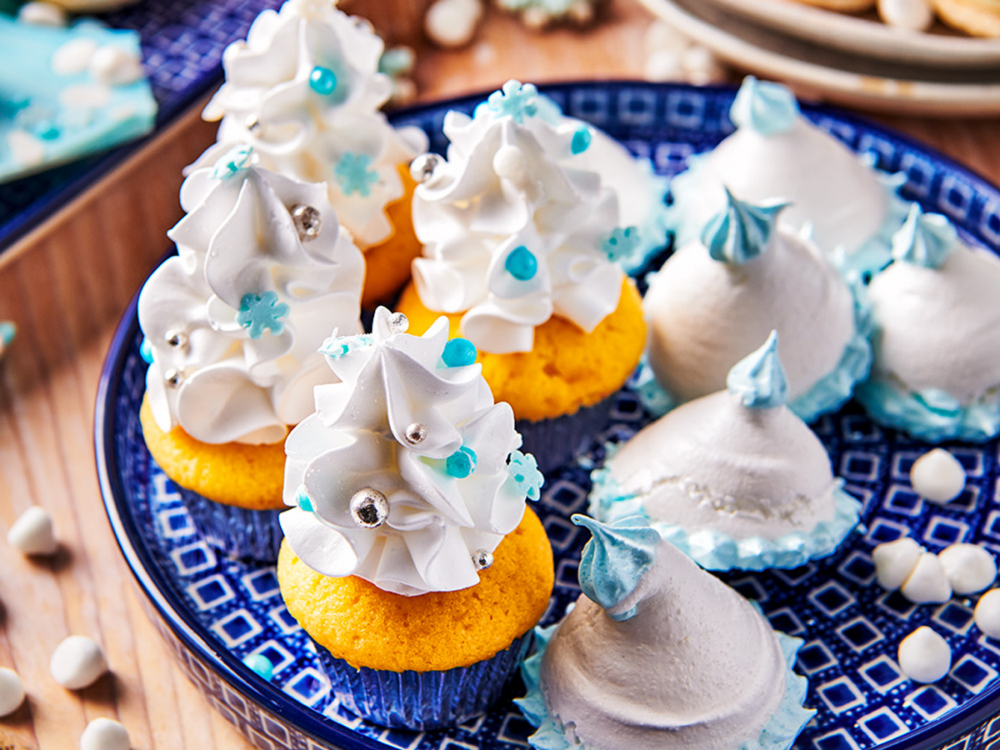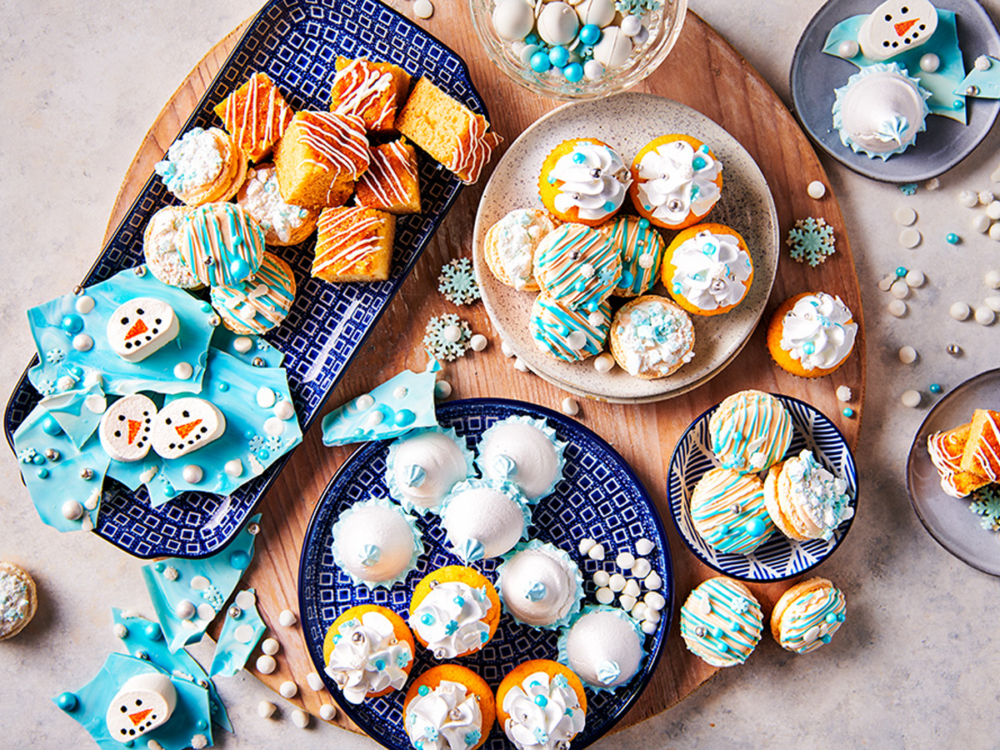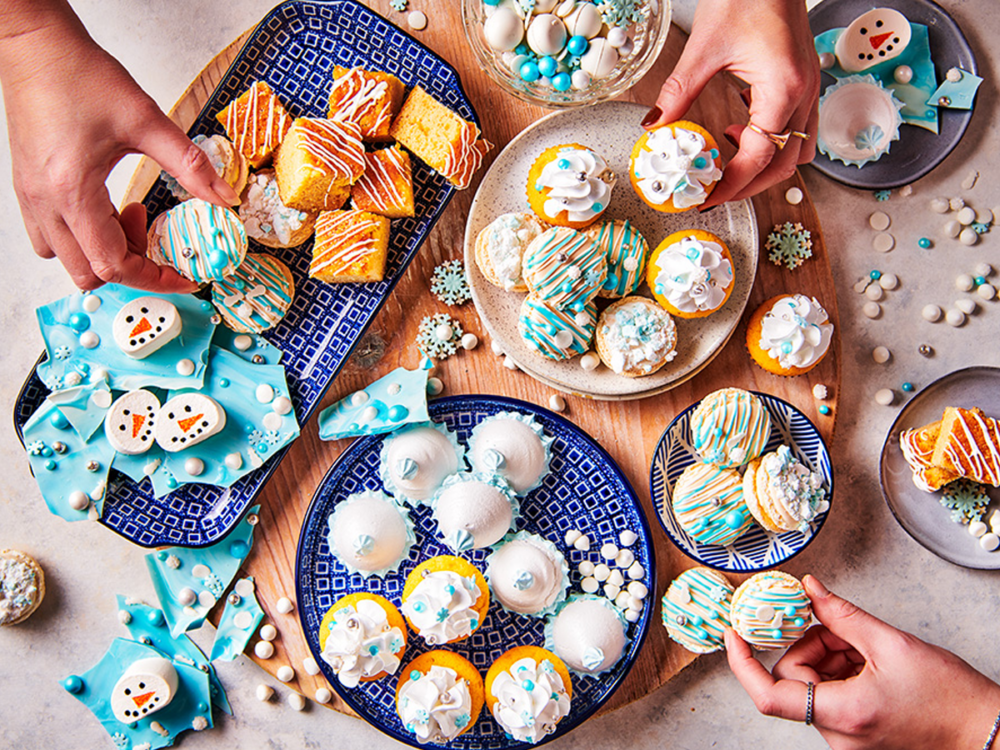 Mini winter cupcakes
Cupcakes can of course not be missed on your graze platter, because who doesn't love cupcakes? You can prepare, decorate and serve them in so many ways! Give them some extra power by adding your fave swirl with the Enchanted Cream® and decorate that with our sprinkles!
What you need to make your mini winter cupcakes:
Ingredients
250 g FunCakes Mix for Cupcakes
75 g FunCakes Mix for Enchanted Cream®
FunCakes Sprinkle Medley Frozen
125 g unsalted butter
50 ml water
50 ml milk
3 eggs (approx. 150g)
Necessities
FunCakes Decorating Bags
Wilton Tip #1M Open Star
Wilton Recipe Right® Mini Muffin Baking pan 24 cupcakes
House of Marie Mini Cupcake Shapes Foil Silver pk/36
Preheat the oven to 180°C (convection oven 160°C).
Prepare 250 g FunCakes Mix according to instructions on the packaging. Put the baking cups in the muffin pan and fill them up to 2/3 with batter. Bake the cupcakes in a preheated oven for about 15-18 minutes.
Prepare 75 g FunCakes Mix for Enchanted Cream® according to the instructions on the packaging and put it in a decorating bag with tip #1M. Pipe high tufts onto the cakes and decorate with the FunCakes Sprinkle Medley Frozen.
Just a little while before you can enjoy your cupcakes. Don't forget to share your creation:
#funcakesbyme