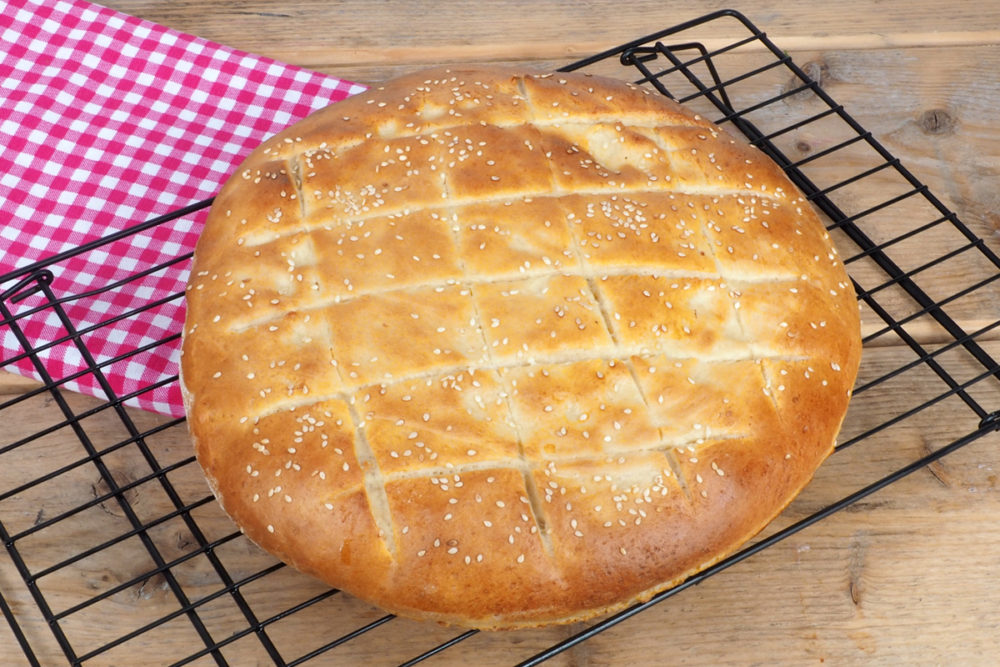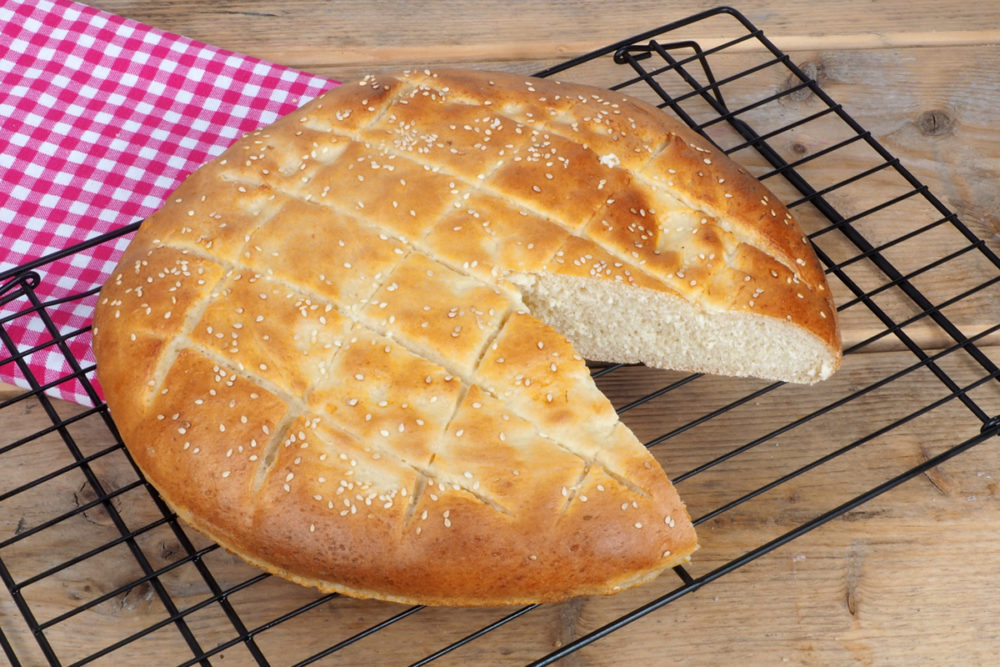 Turkish bread
You can now make Turkish bread yourself. A nice soft bread, it is irresistible! It is a simple recipe so get started quickly!
1 hour and 15 min. waiting
What you need to make your turkish bread:
Ingredients
500 g FunCakes Wheat Flour
9 g FunCakes Instant Yeast
25 g FunCakes Bread Improver White
1 teaspoon sugar
250 ml lukewarm water
6 g salt
4 tablespoons of olive oil
Milk
Sesame seeds
Necessities
Wilton Parchment paper
Patisse Silicone Spatula 27cm
Spring Film
Place the FunCakes wheat flour, FunCakes bread improver, FunCakes dried yeast, sugar, salt and olive oil in a mixing bowl. Make sure that the yeast and salt do not touch each other, sprinkle both on another side of the mixing bowl. Place this under the mixer with a dough hook and knead into a dough in 10-12 minutes. The dough should spring a little when you press it.
Cover the bowl with cling film and let it rise in a warm place for 1 hour. You can also use the oven for this. Put the oven at 30 ° C and put a bowl of water on the bottom.
Line a baking tray with a sheet of parchment paper and sprinkle some flour on it. Remove the dough from the bowl and form a round flat bread on the baking tray by pushing the dough flat. Let this rise for another 15 minutes. Brush the top of the dough with some milk and sprinkle some sesame seeds over it. With a sharp knife you make stripes in the dough.
Preheat the oven to 240 ° C (convection oven 220 ° C).
Bake the bread for 15 minutes until golden brown. The bread is cooked when you tap the bottom and the bread sounds hollow. If not, bake it for a few more minutes.
Just a little while before you can enjoy your bread. Don't forget to share your creation:
#funcakesbyme