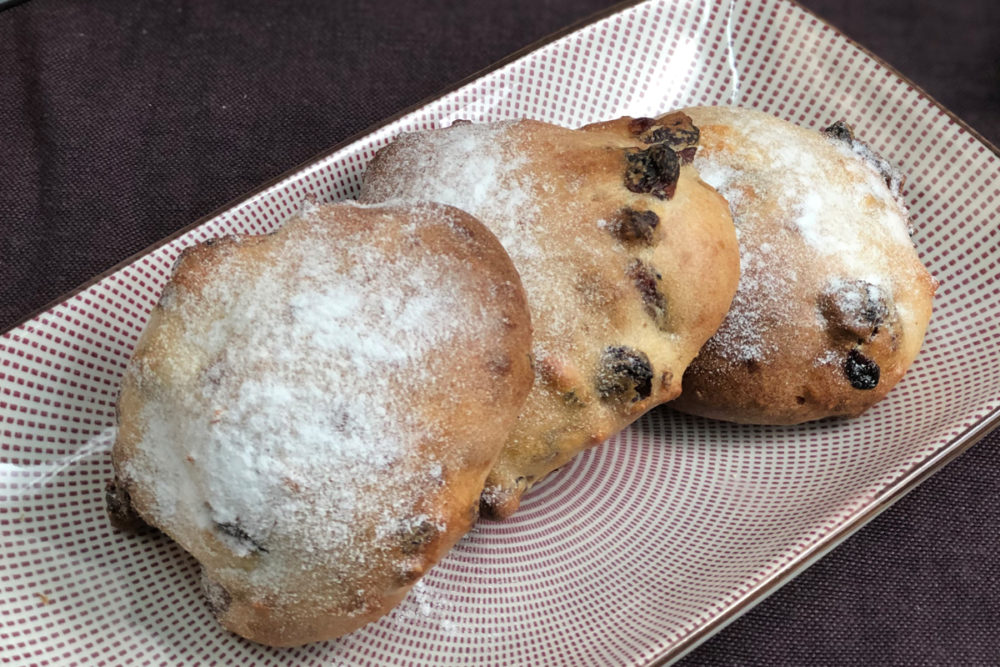 Quark bulbs
Airy and tasty quark bulbs with a strawberry filling inside. Delicious as a snack!
What you need to make your quark bulbs:
Ingredients
250 g FunCakes Wheat Flour
1 Teaspoon FunCakes Baking Powder
FunCakes Icing Sugar
150 g raisins
250 g fruit quark
1 teaspoon sunflower oil
Salt
2 eggs (apporx. 100 g)
Necessities
Wilton parchment paper
Wilton cooling grid
Ice cream spoon
Mix the quark, oil, eggs, salt and baking powder together in the mixer with flat hook (butterfly) on the lowest setting. When it is smooth, add the flour and raisins and mix again.
Preheat the oven to 190 ° C (convection oven 180 ° C).
Line a baking tray with a sheet of parchment paper and scoop 12 piles of batter onto the paper with an ice cream spoon. Bake the cottage cheese balls for about 20 minutes and then let them cool on a wire rack. When they have cooled, sprinkle the dumplings with some icing sugar.
Just a little while before you can enjoy your bread. Don't forget to share your creation:
#funcakesbyme