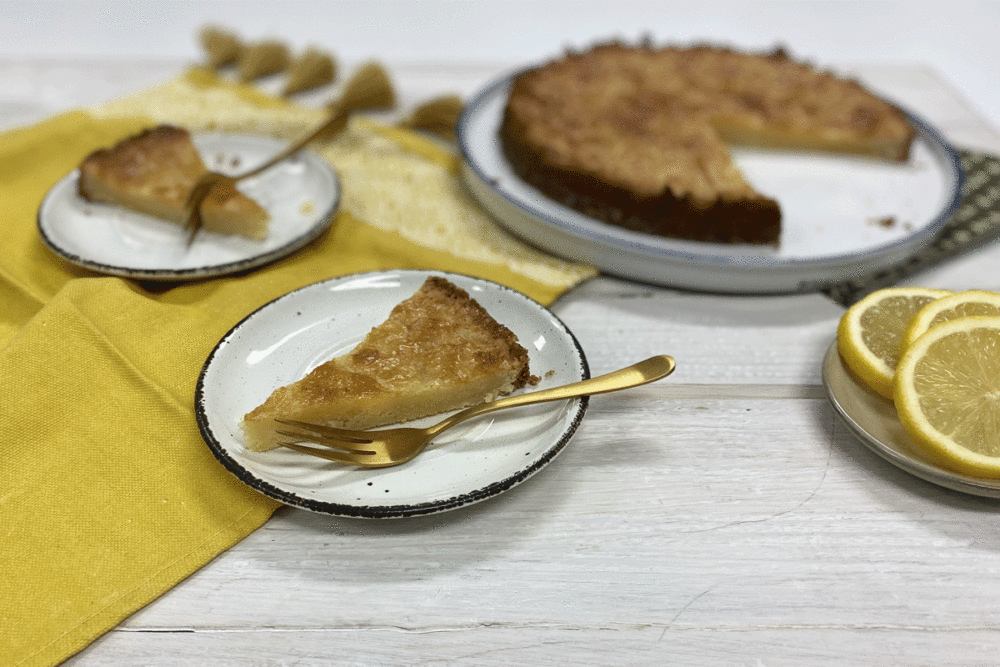 Lemon butter cake
An old-fashioned delicious butter cake, but with some lemon! The lemon provides a fresh taste and the butter of course for the delicious creamy bite. Mighty!
What you need to make your lemon butter cake:
Ingredients
250 g FunCakes Pastry Flour Deluxe
8 g FunCakes Vanillin Sugar
200 g cold butter in blocks
200 g sugar
1 Egg (approx. 50 g)
Grated zest of 2 lemons
Pinch of salt
Necessities
Wilton parchment paper
Patisse Silver-Top springvorm Leakproof Bottom Ø24cm
Patisse Silicone Baking Brush
Place a sheet of baking paper on the bottom of the springform pan and pull the edge around it.
Place the cubes of butter, caster sugar, salt, vanilla sugar and lemon zest in the mixer with a flat hook and mix on high speed for 3-4 minutes, running a spatula around the edge every now and then so that everything is mixed well.
Tip! Do you prefer a drier butter cake? Then knead 1 egg into the dough. The baking time remains the same.
Now add the flour in 1 go on the lowest setting and let it knead into a crumbly dough. Divide the dough over the bottom of the spring form by hand and press well. Brush the top with some beaten egg and press a figure into it if necessary. Put this in the fridge for half an hour.
Preheat the oven to 200 ° C (convection oven 180 ° C).
Bake the butter cake brown in about 20-25 minutes. When you take the cake out of the oven, it is still soft! Let it stiffen on the counter or in the refrigerator. The cake is best a day later.
Just a little while before you can enjoy your pastries. Don't forget to share your creation:
#funcakesbyme