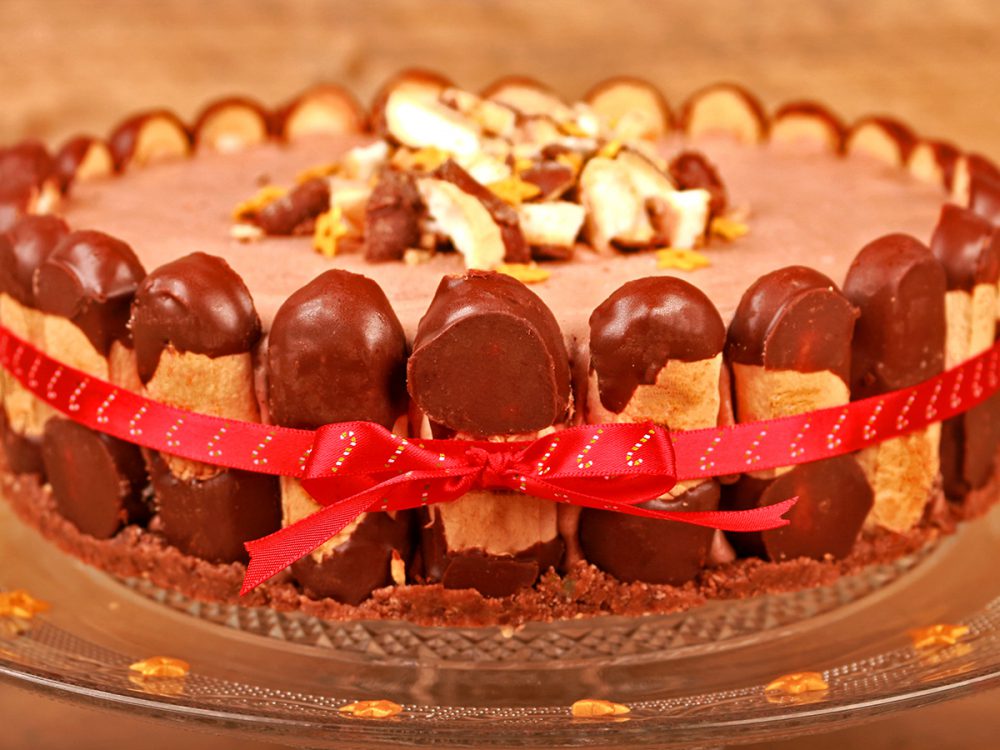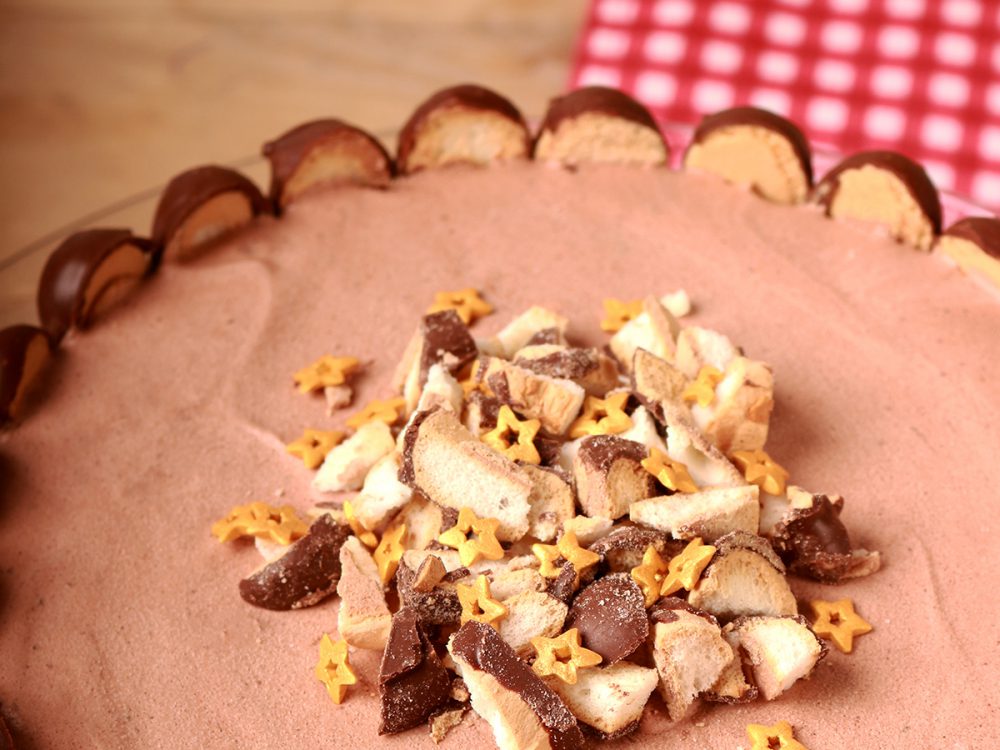 Ice cake with Dutch bokkenpootjes cookies
Surprise your friends after dinner met this spectacular Dutch bokkenpootjes ice cake!
What you need to make your ice cake with dutch bokkenpootjes cookies:
Ingredients
200 g FunCakes Mix for Chocolate Ice
2 tbsp cocoa powder
400 ml milk
60 g unsalted butter
2 packages of 'bokkenpootjes'
Necessities
Wilton Parchment Paper Roll
Kaiser Springvorm Classic -26.5cm-
Place a piece of parchment paper on the bottom of the springform, place the border on top and fasten it. Crumble 200 grams of bokkenpootjes to fine crumbs. Cut the rest of the cookies in half through the length. Melt 60 grams of butter in the microwave and add this to the cookie crumbles. Stir it and cover the bottom of the springform with it. Push it with a spoon. Place the rest of the cookies, which you've cut in half on the border of the springform and put it in the fridge for 10 minutes.
Prepare 200 grams of FunCakes Mix vor Vanilla Ice as indicated on the package and add 2 tablespoons cocoa powder. Fill the springform with the ice mixture and leave it overnight in the freezer.
Wrap a ribbon around the cake before serving and decorate it as you wish with more cookie crumbles.
Just a little while before you can enjoy your desserts. Don't forget to share your creation:
#funcakesbyme