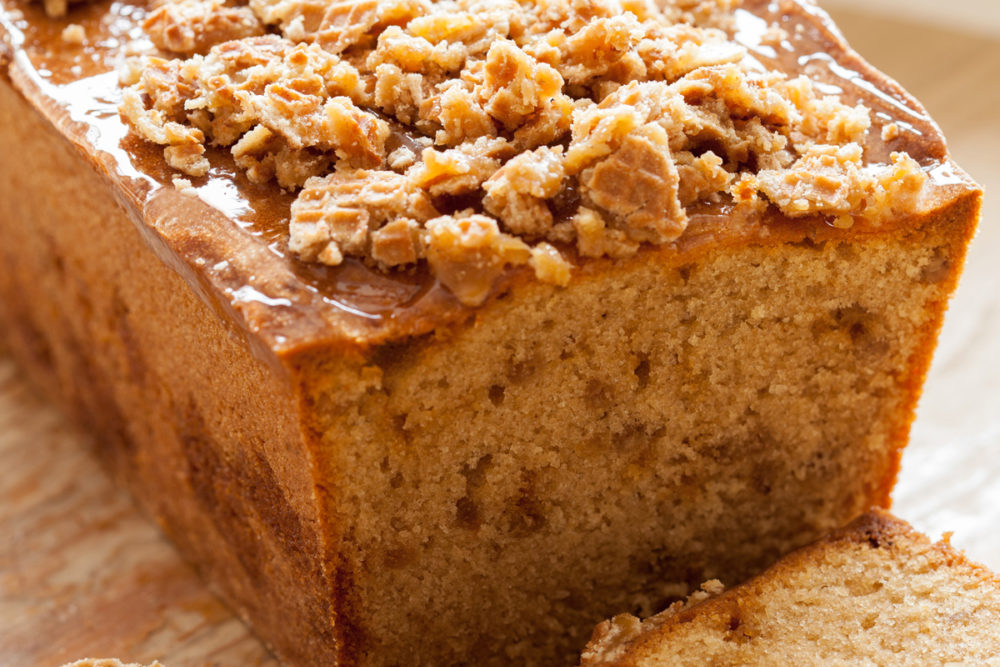 Caramel cookie cake
What could be better than a Dutch caramel cookie? A Cake with made of caramel cookies! This irresistibly tasty cookie gets a starring role in this delicious cake. Enjoy it!
1 hour and 10 min. cooking
What you need to make your caramel cookie cake:
Ingredients
500 g FunCakes Mix for Caramel Cake
250 g unsalted butter
4 eggs (approx 200 g)
3 el water
Mini caramel cookies
Necessities
FunCakes Bake Release spray
Wilton Recipe Right® Large Loaf Pan Ø 24 cm
Wilton cooling grid
Preheat the oven to 160°C (convection oven 140°C).
Grease the baking pan with Bake Release spray and fill it with the batter. Bake the cake in 60-70 minutes golden brown. Let the cake cool down on the cooling grid.
Tip! Decorate with mini caramel cookies
Just a little while before you can enjoy your cakes. Don't forget to share your creation:
#funcakesbyme