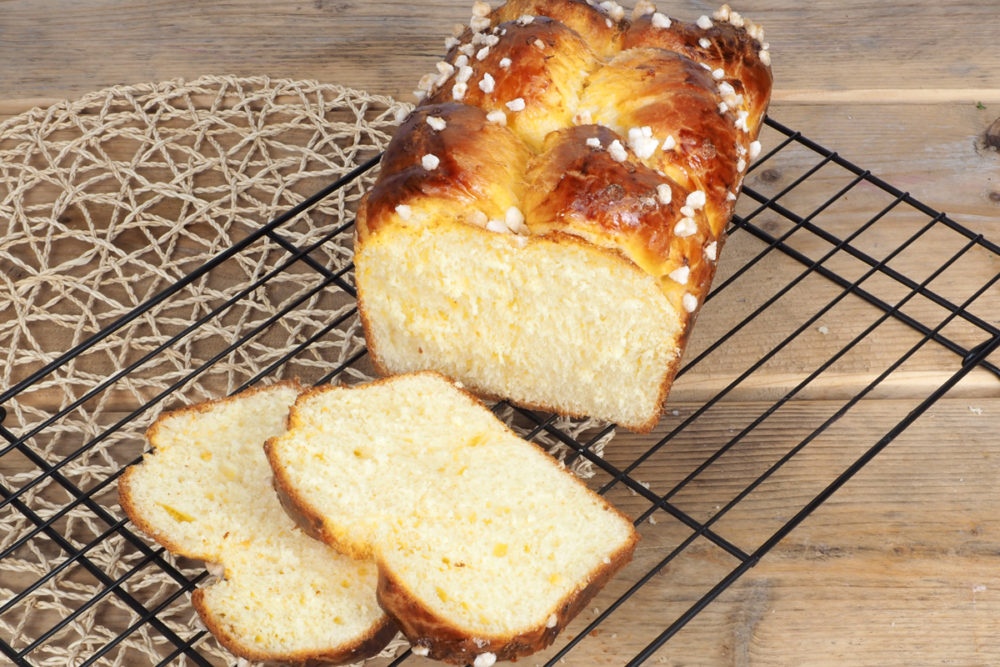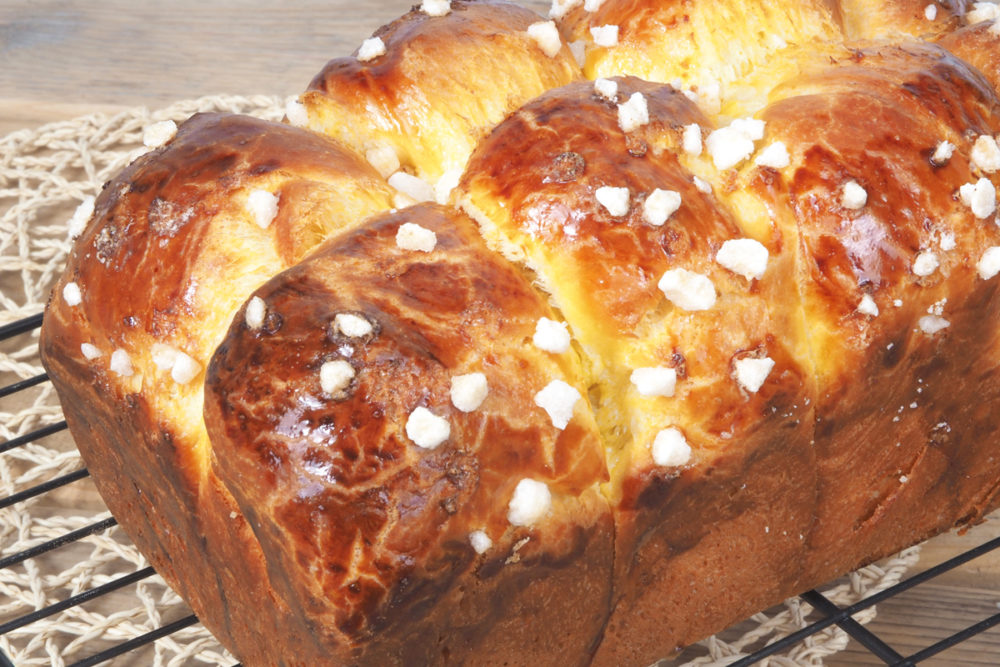 Brioche
A brioche is wonderfully soft, fluffy, sweet white bread and resembles the cake! So you can bake a brioche for anything and everything. Sprinkle some sugar on top and it is completely finished!
What you need to make your brioche:
Ingredients
250 g FunCakes Wheat Flour
10 g FunCakes Instant Yeast
FunCakes Pearl sugar
20 g white caster sugar
6 g salt
3 eggs (aprox. 150 g)
120 g unsalted butter
1 egg yolk
Necessities
FunCakes Bake Release Spray
Wilton Recipe Right® Large Loaf Pan 23,4 x 13,3cm
Wilton cooling grid
Patisse Silicone Spatula 27cm
Cling film
Place the FunCakes bread flour, FunCakes yeast, sugar, salt and 3 eggs in a mixing bowl. Make sure the yeast and salt do not touch each other, sprinkle both on the other side of the mixing bowl. Mix this with the butterfly mixing hook at medium speed for 8-10 minutes into a "dradig" dough.
Now add the softened butter and run the mixer until the butter is completely absorbed. The dough should also look "drape" again. Cover the bowl with cling film and put it in the fridge overnight so that the dough can set well, this is really necessary.
The next morning you knead the dough well by hand. Grease the baking pan with the FunCakes baking spray. Divide the dough into 8 equal pieces, roll into balls and spread them slightly in the baking pan. (make 2 rows of 4 balls)
Coat the top with the egg yolk and sprinkle some FunCakes Pearl sugar on top. Cover the baking pan with cling film and let it rise in a warm place for 70 minutes. You can use the oven for this. Set the oven temperature to 30 ° C with a small bowl of water on the bottom.
Preheat the oven to 180 ° C (convection oven 160 ° C).
Bake the brioche in the middle of the preheated oven for 25 minutes. Remove the bread from the baking pan and let it cool down on a cooling grid.
Just a little while before you can enjoy your bread. Don't forget to share your creation:
#funcakesbyme