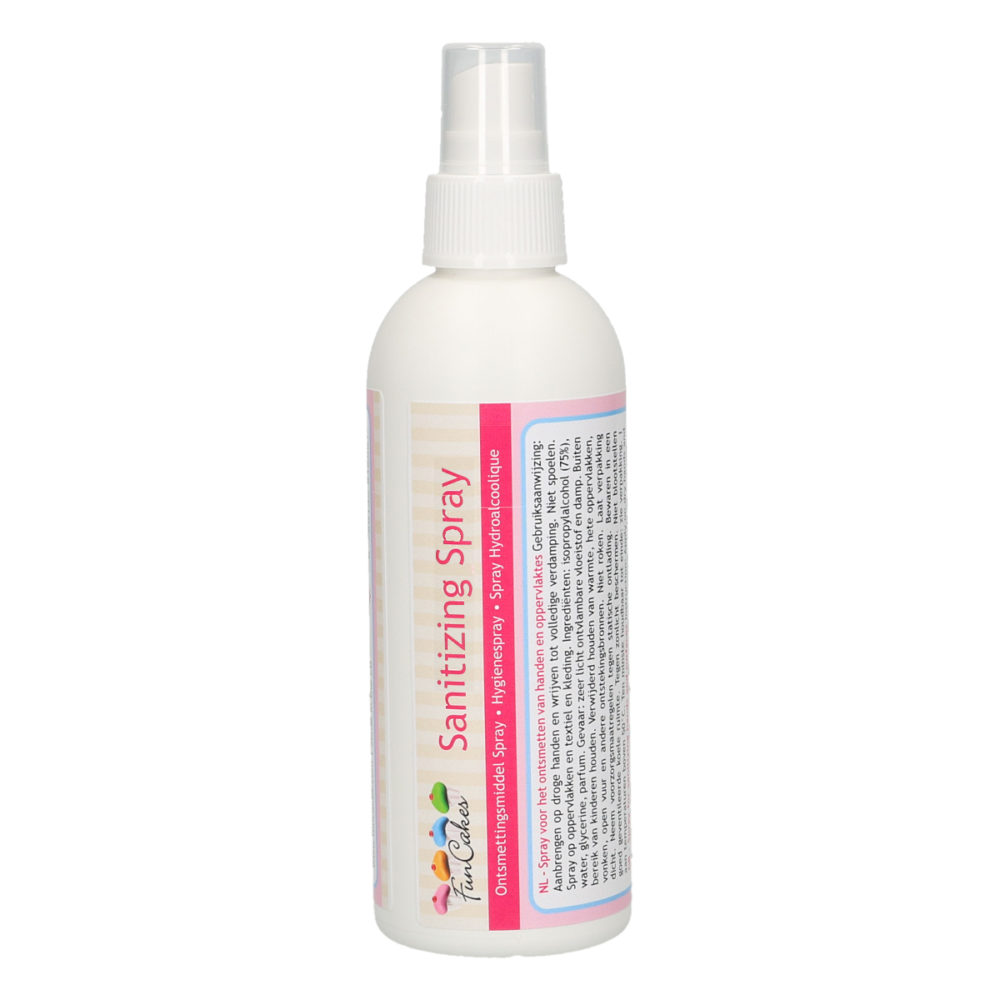 Materials
Sanitizing Spray
The FunCakes Sanitizing Spray is a pump spray that sanatizes hands, surfaces but also textiles and clothing. This way also people in cake decorating can keep a sanitized baking environment.
isopropyl alcohol (75%), water, glycerine, parfume.
Warning: highly flammable liquid and vapor. Keep out of reach of children. Keep away from heat, hot surfaces, sparks, open flames and other ignition sources. No smoking. Keep container tightly closed. Take precautionary measures against static discharge. Store in a well ventilated, cool place. Protect from sunlight. Do not expose to temperatures exceeding 50°C.
Nutritional values per 100 g
Apply on dry hands and rub until a complete evaporation. Do not rinse. Spray on surfaces and textiles and clothing. It dries immediately, does not grease, without the need to rinse. The dispenser pump allows a convenient dosage avoiding product waste.