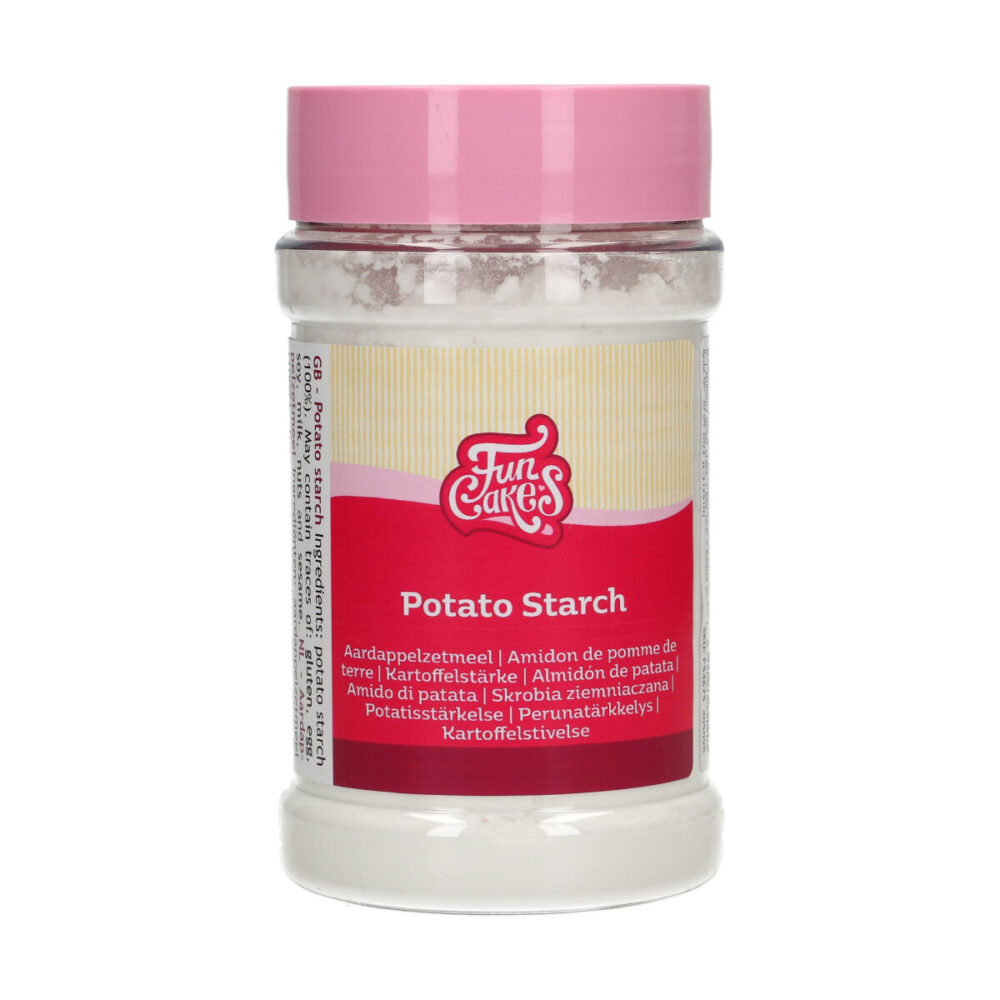 Baking ingredients
Potato Starch
Potato starch is a natural binding agent. In addition to binding power, potato starch has a neutral taste, good clarity and a soft structure. It is therefore mostly used in sauces, fruit juices and compotes.
May contain traces of: egg, soy, milk, sesame.
Store in a cool, dry place, 15-20°C.
Nutritional values per 100 g
| | |
| --- | --- |
| Energy | 1352 kJ / 323 kcal |
| Fat | 0,2 g |
| of which saturated | 0,1 g |
| Carbohydrate | 80 g |
| of which sugar | 0 g |
| Protein | 0,1 g |
| Salt | 0,2 g |
Potato starch or corn starch, what's the difference?
Potato starch and corn starch are both binding agents, one obtained from potatoes and the other from corn. Both binders are comparable to each other and can therefore be substituted for each other. They both have a neutral taste, only potato starch gives a clear binding, whereas corn starch makes the sauce more opaque. In addition, potato starch tolerates a higher temperature than corn starch. Finally, potato starch retains moisture longer than corn starch. Which of the two you choose therefore depends on the product to be bound and its preparation method.