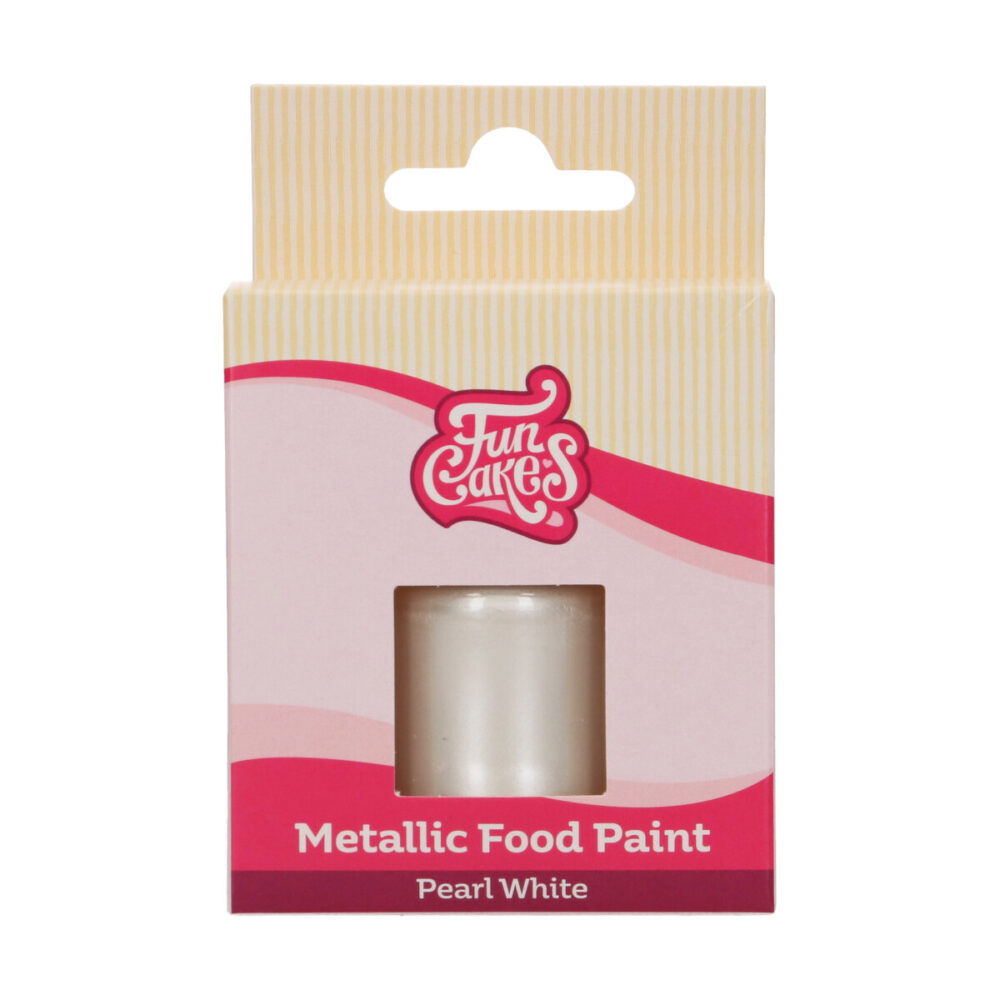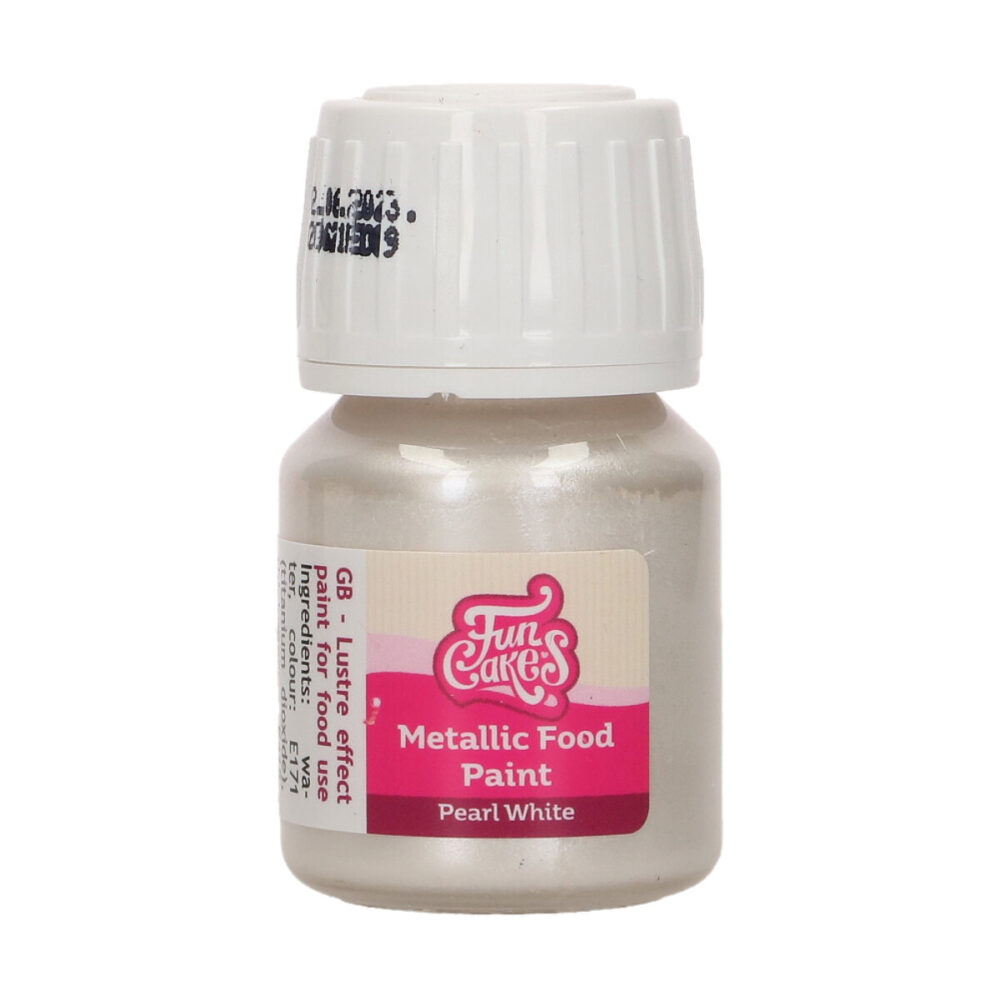 Paint
Metallic Food Paint Pearl White
It's all in the details! Give your cake decorations a shiny effect with the FunCakes Metallic Food Paints. These food paints are 100% edible and can be used to create metallic effects on sugar paste, marzipan, royal icing, gum paste, cookies and more. Shake well before use and simply brush the paint directly on the surface. The paint dries well and doesn't stick after application.
Metallic Food Paint Pearl White
Water, colour: E171, thickener: E415, preservative: E211, acid: E330, flavouring.
Nutritional values per 100 g
Tip: you can also apply the paint on cookies and bake them in the oven. This gives a nice shiny effect!
No maximum usable dose.