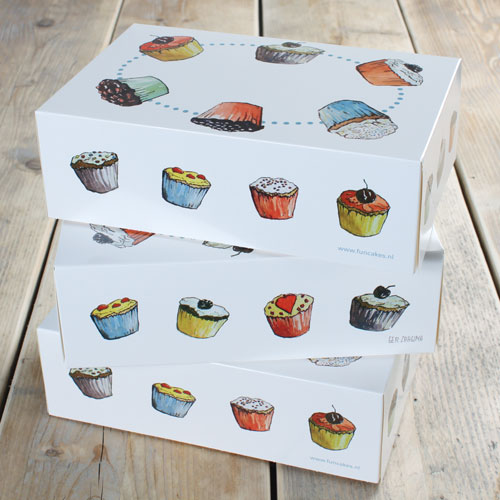 Presentation
Cupcake Box Cupcakes
This firm cardboard and beautiful design make this a great gift box for your cupcakes or muffins.
This design cupcake box is printed based on a hand-painted piece of art created by artist G. Zaagsma. The insert holds the cupcakes firm in the box.
Suitable for 6 cupcakes or muffins.
Content: 3 cupcake boxes and 3 inserts. The insert is suitable for 6 standard cupcakes or 15 mini cupcakes.