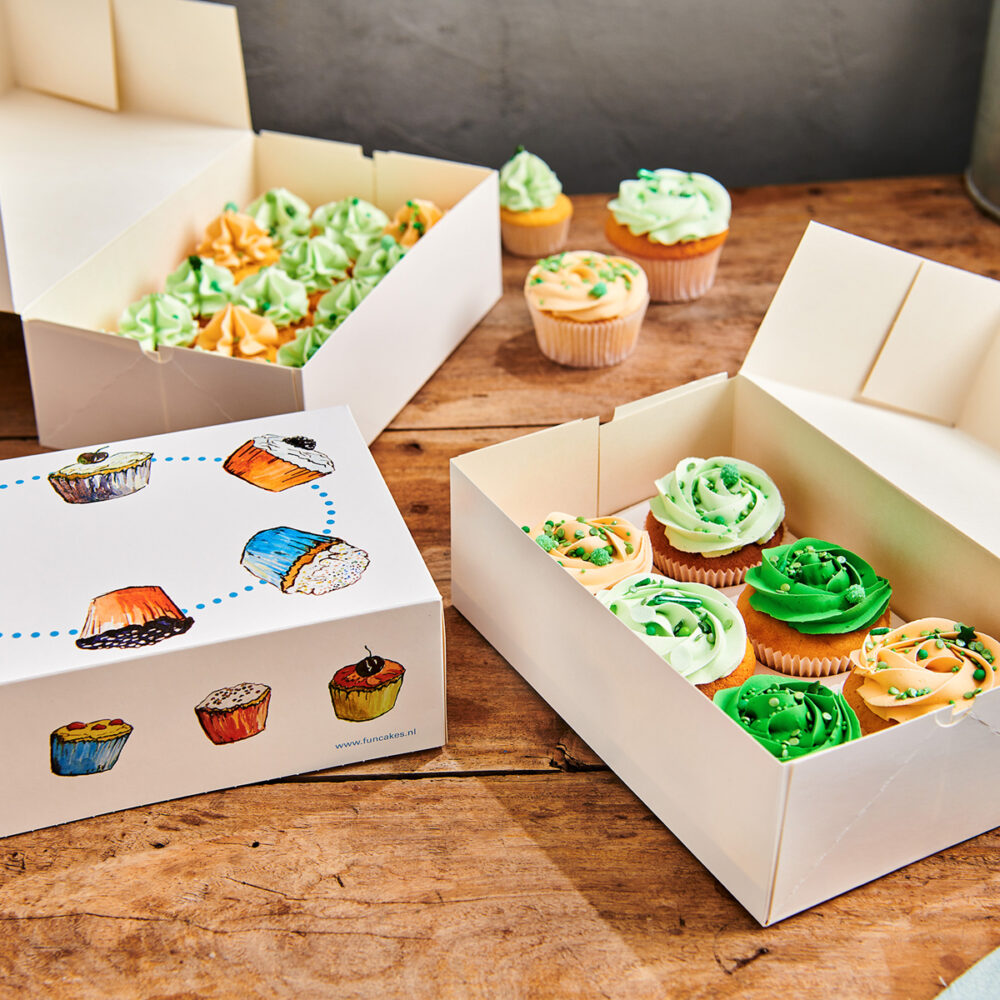 Cupcake Box Cakes
Easily wrap and present your cupcakes and muffins in this white cupcake box from FunCakes. The box fits 6 cupcakes, is made of sturdy cardboard and nicely decorated with beautiful cupcake drawings! Each box includes an insert, prevending your cupcakes from moving during transport. By placing the insert upside down, this box is also suitable for 15 mini cupcakes. A package contains 3 boxes.
Cupcake box for 6 cupcakes pk/3 (F80250)
The drawings on this cake box  are unique and designed by artist G. Zaagsma.