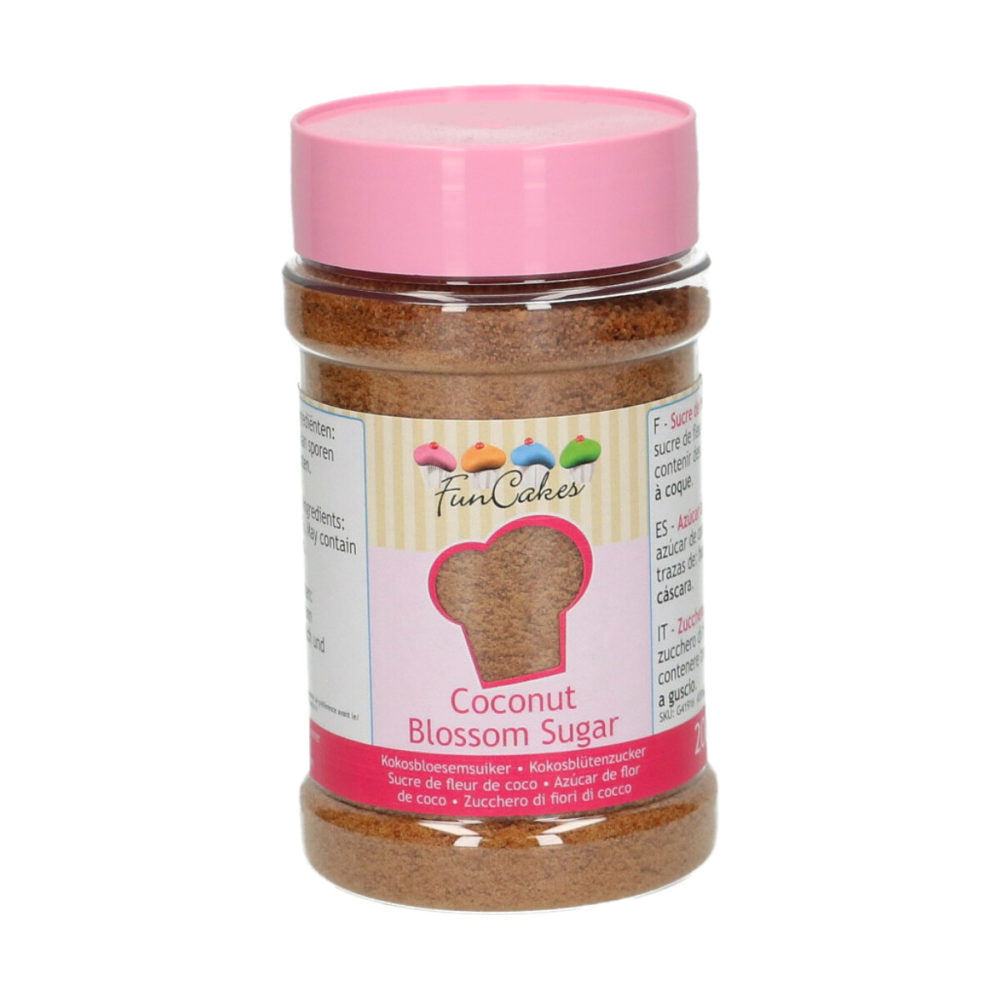 Sugar
Coconut Blossom Sugar
The FunCakes coconut blossom sugar, also known as coconut palm sugar or coconut sugar, is made from the nectar of organic coconut blossom. Rich in good nutrients such as vitamins and minerals. The advantage of coconut blossom sugar compared to regular sugar is that the naturally occurring sugars are slowly absorbed into the bloodstream and therefore do not cause a strong peak in blood sugar, so that you can get more energy from it.
Coconut blossom sugar (100%)
May contain traces of: egg, milk and nuts.
Store in a cool, dry place, 15-20°C.
Nutritional values per 100 g
Can be used as a substitute for regular sugar, in exactly the same proportions or as an ingredient in tea, coffee, desserts, cakes and pastries.