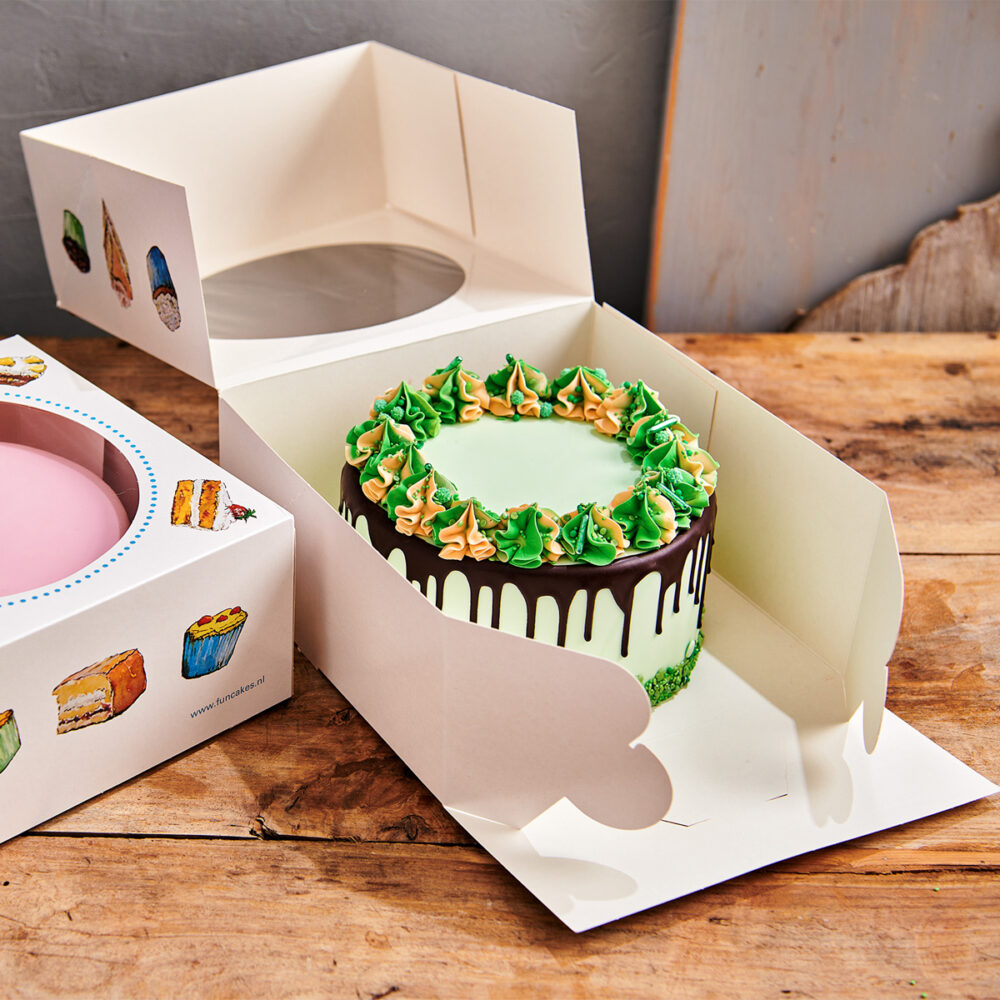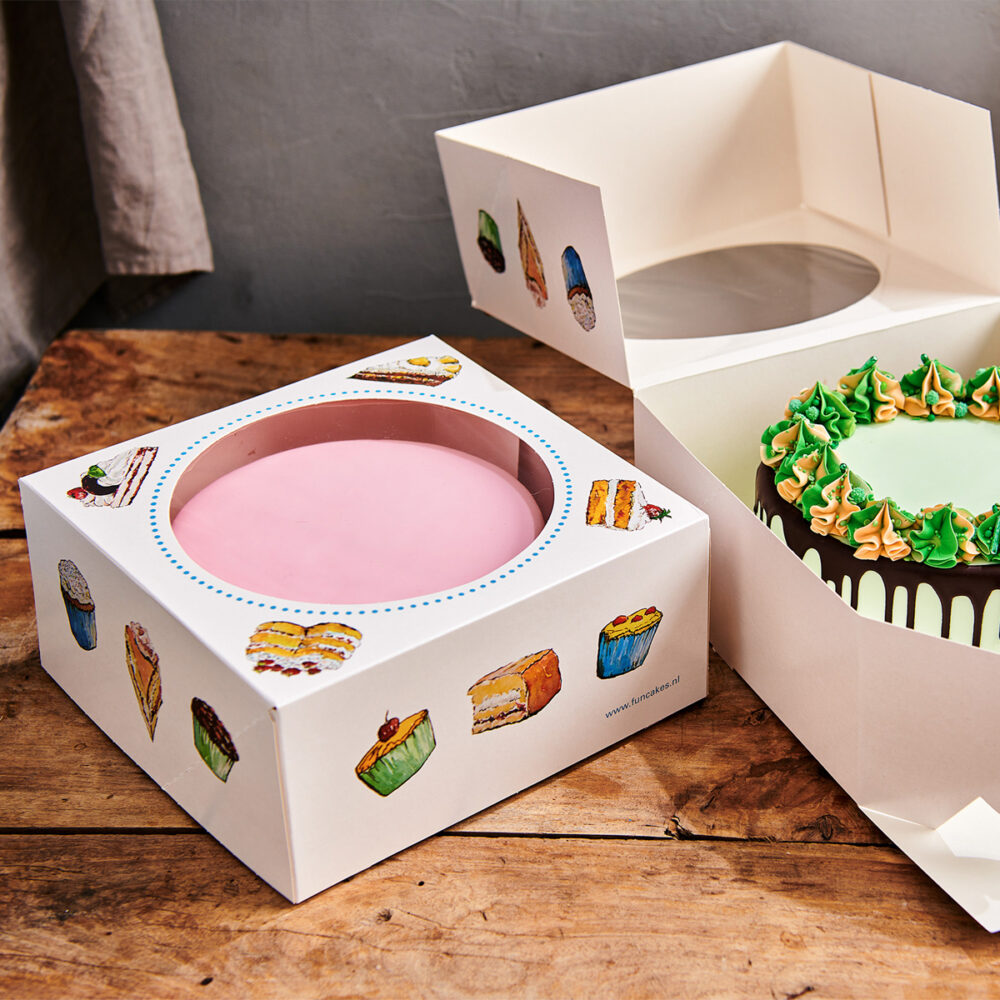 Cake Box Cakes Square
You can easily and safely bring a beautiful homemade cake with you in this cake box from FunCakes. The box is made of sturdy cardboard and nicely decorated with beautiful cupcake drawings! The lid is attached to the box and has a window, the sides that can be folded open to allow you to easily place the cake in and out of the box. This cake box is 26x26x12 cm (lxwxh) and a package contains 2 boxes.
26x26x12cm - pk/2 (F80255)
The drawings on this cake box  are unique and designed by artist G. Zaagsma.