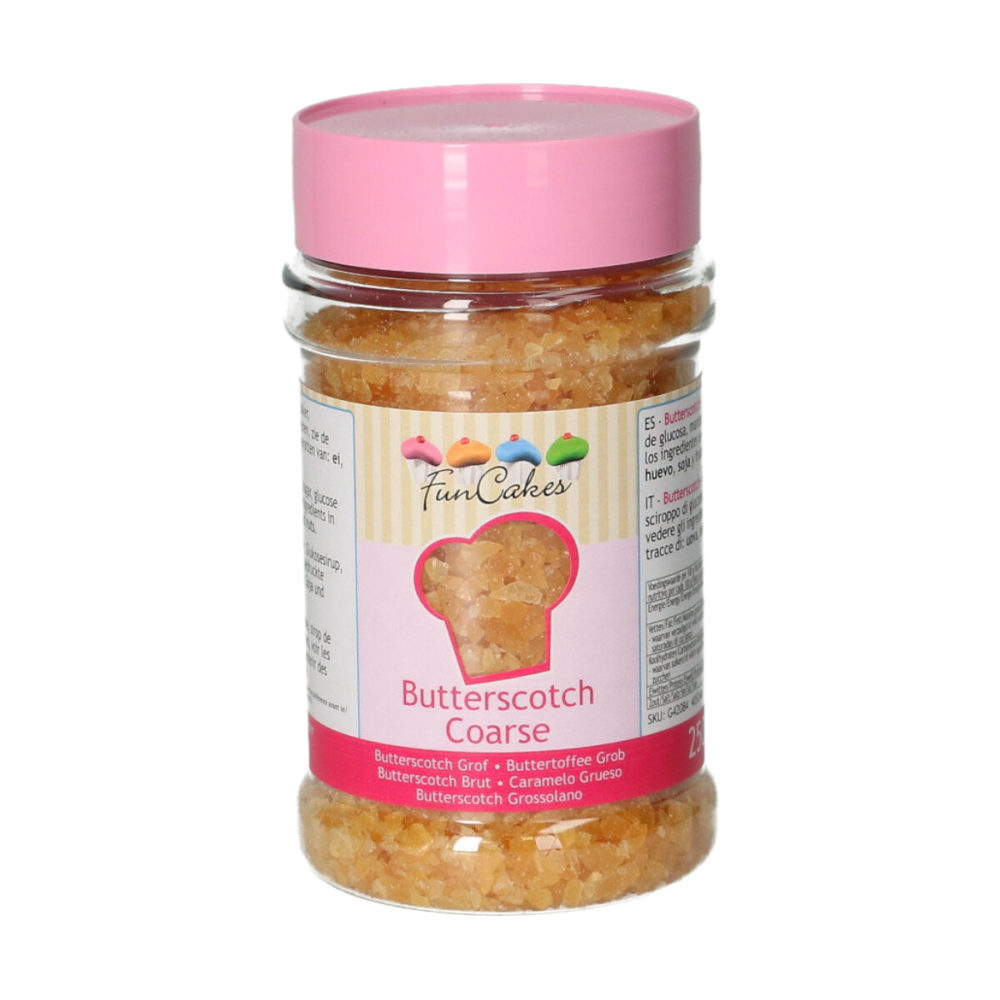 Sugar
Butterscotch Coarse
The FunCakes Butterscotch coarse is a ready to use caramelised sugar crunch. Great as a topping, filling and much more!
Use as a topping, filling for ice cream, cakes, chocolates and cookies.
Can be baked with your cake batter or cookies for a nice caramel flavour.
Can also be melted and used as a butterscotch sauce or topping.
Sugar, glucose syrup, butter (milk). For allergens, see ingredients in bold.
May contain traces of: egg, soy and nuts.
Store in a cool, dry place, 15-22°C.
Nutritional values per 100 g