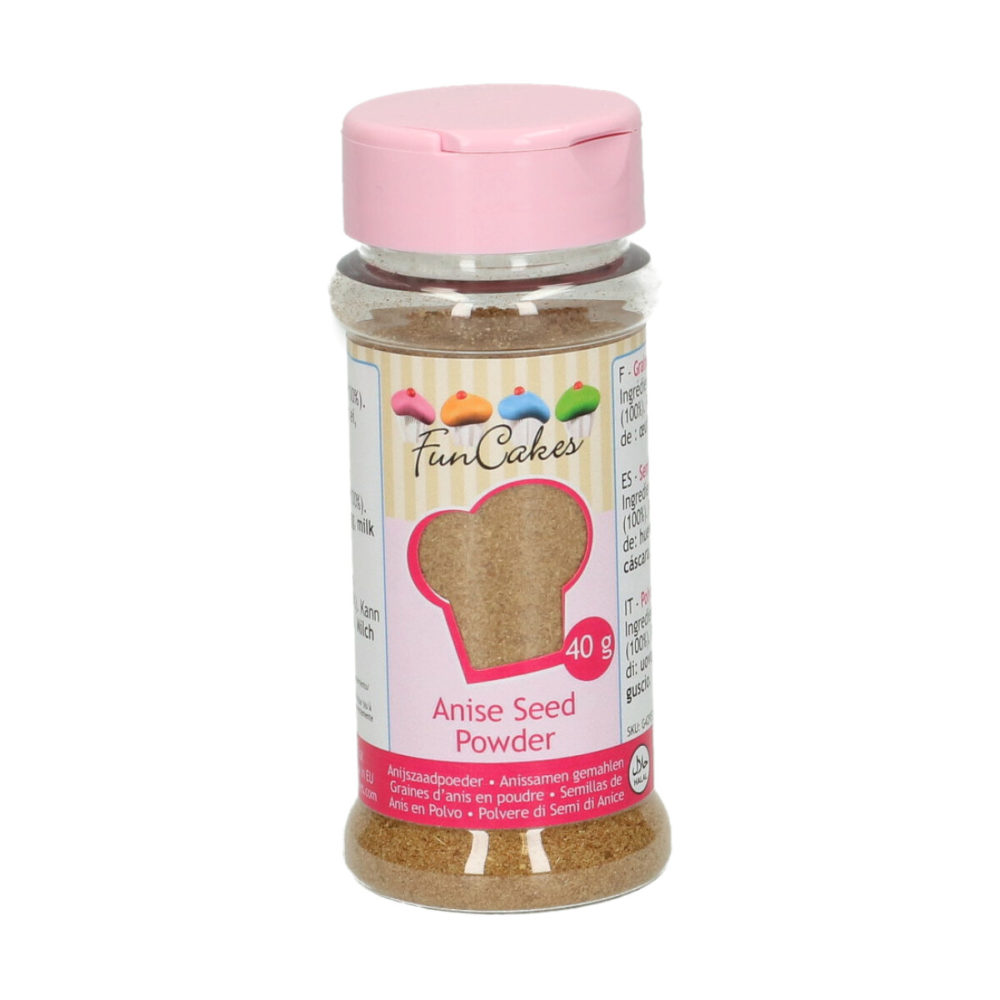 Baking ingredients
Anise Seed Powder
The FunCakes ground anise seed powder adds great flavour to bread, cakes and biscuits. It can be added to dough for baked goods, fruit fillings for pies, and even ground meat before baking. Anise has a licorice flavor that is sweet, mildly spicy, and very aromatic.
May contain traces of: egg, milk and nuts.
Store in a cool, dry place, 15-20°C.
Nutritional values per 100 g